The Top Ten Iconic Movie Cars (And How You Can Drive Something Similar)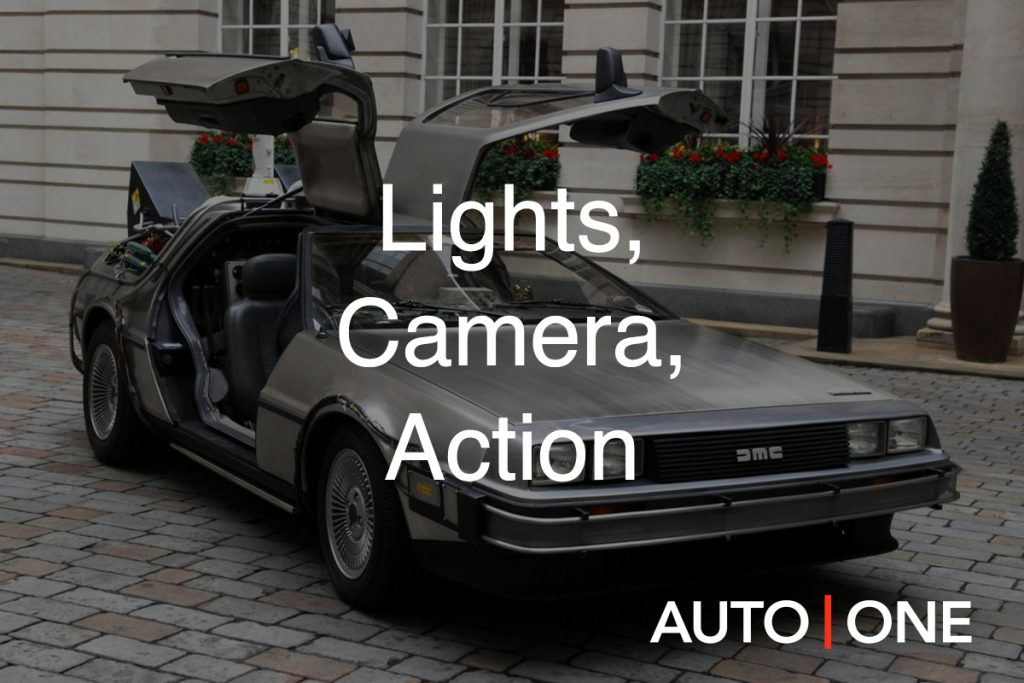 Movies – like cars – have the ability to transport you to a new place and excite you along the way. The best movies, as with the best cars, do so with style and power. Today, we are going to take a look at ten of the most iconic movie cars, some of which we love for their speed, others for their style, and yet others because they succinctly sum up a certain era. It's no stretch to say that these ten cars have become as iconic as the characters that drive them, and you too can get behind the wheel of something similar when you lease a luxury car through AUTO ONE Group or sign up for Drive, our new car subscription service.
"The DeLorean" – Back To The Future
In the movie, the DeLorean DMC-12 was literally a time machine that could take you back to a bygone era. Nowadays, it is only a figurative time machine, an amazing throwback car that transports you right back to heydays of the mid 80s. You're in luck, actually, because AUTO ONE Group in Toronto has a DeLorean DMC-12 that you can lease for just $1,049/month. We can't promise that it will take you back to 1955, but we can promise that it will turn a few heads!
Ferrari 250 GT California – Ferris Bueller's Day Off
The classic "skipping school" car from everyone's favourite slacker movie, the Ferrari 250 GT California may have been borrowed from Cameron's dad, but it was Bueller who made it look good. The iconic grille and hood scoops may be difficult to find these days, but we have a Ferrari California of our own at our Vancouver location, for $2,697/month (which saves you a gargantuan $1,317/month when compared to financing!).
Pontiac Trans Am – Smoky And The Bandit
With the now iconic Trans Am hood bird decal, coupled with the now iconic Burt Reynolds moustache behind the wheel, this car was bound for the history books from the moment it was introduced. It is pure swagger, welded together to make an automobile. While we can't condone outfoxing a state trooper like Bandit did in the film, we can condone driving this iconic piece of Americana.
1969 Dodge Charger – Dukes Of Hazzard
Okay, so technically The Dukes of Hazzard was a TV show, but it was based on the movie Moonrunners, and was followed with a 2005 motion picture, so I think we're in the clear. What's to say that hasn't already been said about the General Lee (the Charger's nickname in the show), with its ability to make long jumps, its melodic horn and its regrettable choice of top flag? It defined an era of American automobile fascination, and for that it deserves a place on this list.
Ford Mustang 390 GT – Bullitt
We all know and love the Mustang, perhaps the best known of the American muscle cars, but Bullitt was one of the first films to really put this car on the map. Its dark, forest green paint job and slanted grille looked amazing in one of movie history's most famous chase scenes, tearing through the streets of San Francisco. We have a newer Ford Mustang available to lease for just $515/month, or if muscle cars aren't your speed, you can lease a luxury car in Toronto Vancouver and Halifax for around the same price.
1964 Aston Martin DB5 – Goldfinger
James Bond makes any car look pretty cool, but he's never had a more iconic one than the 1964 Aston Martin DB5 in Goldfinger. It is so iconic that they resurrected it (albeit a newer version) for Daniel Craig's 2006 Casino Royale. The pinnacle of British automobile manufacturing, it is hard to come across an old DB5 these days, but AUTO ONE Group does have an Aston Martin DB9 in Vancouver for lease.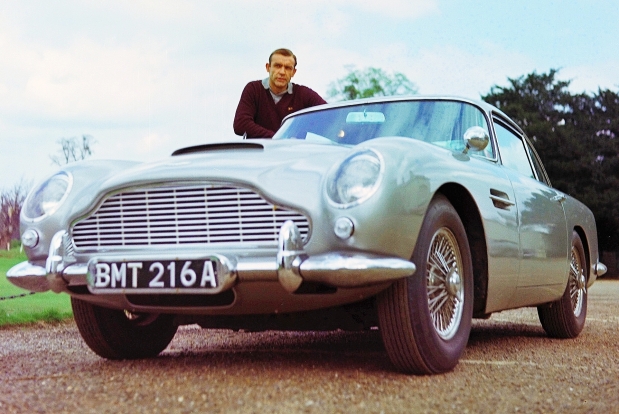 Lexus 2054 Concept – Minority Report
We never said the cars had to be available, just that they needed to be iconic! The Lexus 2054 Concept from Minority Report is an awesome example of how a manufacturer can use futuristic movies to bolster its concept department. The 2054 Concept looks as fresh, fast and impressively aerodynamic as when the movie came out in 2002 – that is saying something. You will find Lexus cars at AUTO ONE Group, but unfortunately the 2054 Concept isn't one of them.
1994 Porsche 911 – Bad Boys
Would the 1994 Porsche 911 still look cool without Will Smith and Martin Lawrence driving it? Probably. Does it look twice as cool because they are driving it? Yes. But you can be your own Smith and Lawrence when you lease one of our Porsche 911s, or you can download our Drive premium auto subscription services app for an even easier way to get behind the wheel of a Porsche 911 – with a small, $25 monthly fee, you get access to our month-to-month car subscription inventory.
1994 Toyota Supra – The Fast And The Furious
Regardless of how you feel about the franchise, there's no doubt that the Fast And Furious movies featured a few impressive cars. The OG Fast And Furious car, however, is perhaps the franchise's most iconic, the decked out, souped up 1994 Toyota Supra. Legend has it the board of directors for Toyota are still toasting their good luck for the bump in sales the movie brought.
The Gigahorse – Mad Max: Fury Road
Let's end with a completely ridiculous car – the Gigahorse. Driven by the gas-hungry, water-stingy villain in Mad Max: Fury Road, the Gigahorse is a behemoth car with two of everything stacked on top of each other. It is a car so excessive that the only place you will likely find one now is a museum.
Those are, for our money, the most iconic movie cars, but if you have any other ideas, feel free to leave them in the comments. And be sure to check out Drive, our new car subscription app available in the Apple app store or on Google Play.