Here Are 6 Of Canada's Best Fall Drives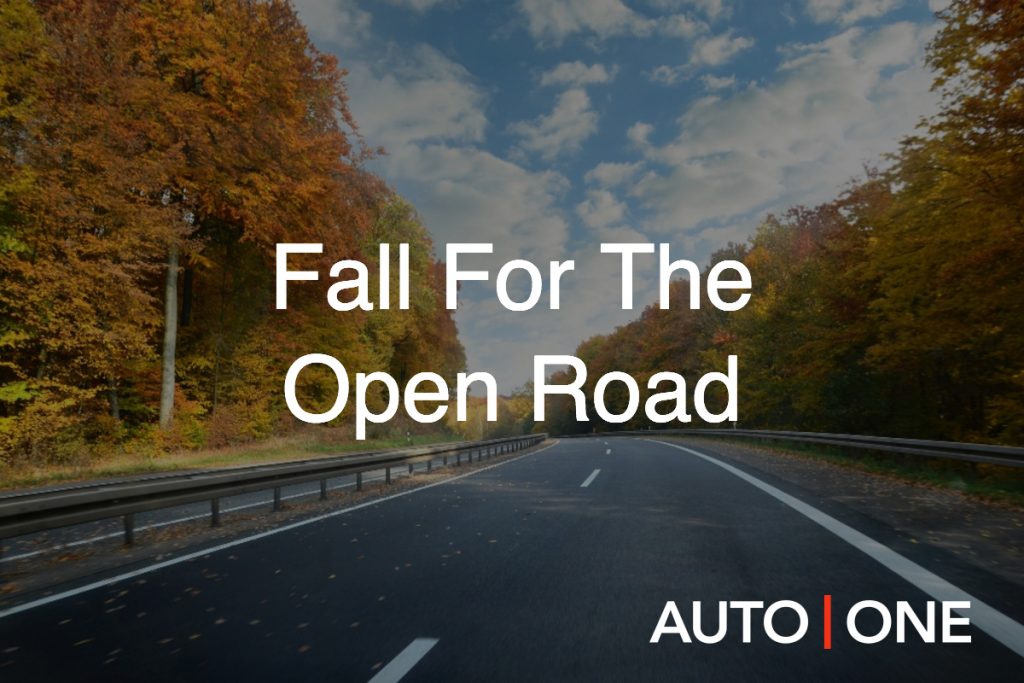 Take a moment to look around you. Here in Canada, we really are blessed – we are spoiled by natural beauty and the pristine, smooth highways and back roads that lead us there. If someone were to ever rank the countries of the world on driveability, factoring in the beauty of the scenery and condition of the roads, Canada would probably rank highly. And there is no time quite like fall to discover Canada's scenery.
From the rugged, dramatic shores of Nova Scotia, through the vivid foliage of Quebec and Ontario, past the mountains and lakes of the western provinces and up BC's Sunshine Coast, you will find drives that are relaxing, exciting, mystifying and beautiful. Pick your favourite car and visit our luxury car dealership to lease it, or sign up for Drive, our new car subscription service, for a convenient, flexible way to drive your dream car month-to-month. Without further ado, let's check out six of the best Canadian drives to take this fall!
The Sunshine Coast
BC has no shortage of natural beauty, as its proud inhabitants are quick to point out; the gardens of Victoria or the white cliffs of the Okanagan valley could have easily made their way on this list. But instead we are choosing the Sunshine Coast, a stretch of the southern mainland coast that is as beautiful to drive along as it is to hike. Head along the Sunshine Highway 101, stopping along the way at Gibsons, Pender Harbour and Powell River. If you are traveling with a family, come see us in Vancouver about leasing an SUV, or download our car subscription app for a hassle-free, preapproved way to get a car on a monthly basis.
Eastern Townships
Tucked away in Southeastern Quebec, the Eastern Townships are about as quaint and gorgeous as you can get, dotted with old townships and settlements, and teeming with red and yellow foliage in the fall months. A popular spot for Montreal residents on vacation, the Eastern Townships are buzzing in the summer, but become a little quieter when fall rolls around. As you might expect, you can also find some amazing food here (it figures, since it's in Quebec) and some great bars (just don't mix those with driving).
Niagara
The southern end of Ontario's Golden Horseshoe isn't just stunning because of its famous Falls; it is also home to some beautiful scenery, interesting towns and some top class wineries. Drive to Bruce Trail, Navy Island, Queenston Heights, and many more historic destinations. Niagara is best seen from the seat of a luxury car, so be sure to check out how you can lease a luxury car in Toronto Vancouver and Halifax from AUTO ONE Group. Or, if you are in the GTA, sign up for our car subscription app, Drive, which allows you to effectively lease your luxury cars on a monthly basis.
Peggy's Cove
On the shores of St. Margaret's Bay in Nova Scotia, you will find this regional (and national) treasure of a town. The provincial and municipal government have been staunch in their resolve to keep development out of Peggy's Cove, and therefore in has the feeling of being locked in time, a testament to a quieter way of living. After leasing or subscribing to a car in Halifax, make the short, scenic drive down to Peggy's Cove to enjoy the relaxed atmosphere and – if you are so inclined – one of the best lobster dinners you will ever eat. To prolong the scenic drive, instead of cutting across Nova Scotia, take the shoreline drive, stopping along the way at Duncan's Cove, Sambro and Terence Bay. You will meet some of the nicest people on this drive – that is guaranteed.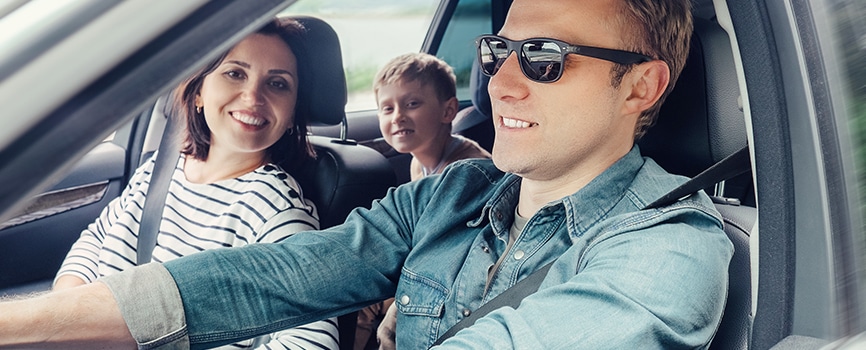 Banff
From our Vancouver location to Banff, you are looking at around a nine-hour drive, but once you get there you will immediately understand why you made the long trek. Surrounded by a tall, picturesque view of the Rocky Mountains, and full of clear, cool air, Banff is a perfect fall destination, and you might even catch skiing season – theirs is a long season, and usually starts around mid-November. To haul all of your snow gear there, sign up for our luxury car subscription services and get your hands on an SUV, van or truck in Vancouver.
Muskoka
Busy throughout the summer with cottage-going Torontonians, Muskoka nevertheless remains amazing throughout the fall as well. Drive through Georgian Bay, Huntsville, Bracebridge, and the seemingly hundreds of other notable destinations. Be sure to check out the Bracebridge Fall Fair, the Hunstville Fall Fair, and the many other events happening this fall. Again, this is a driving destination that you can easily reach from AUTO ONE Group's Toronto location, so be sure to check out our website for lease deals, and to learn more about signing up for our car subscription service.
Each of these destinations is easily reachable by car from one of our locations. For a flexible, month-to-month luxury car subscription that allows you to cancel, renew and swap your vehicles according to your schedule and your plans, all with maintenance and roadside assistance taken car of, download the Drive app today. If you are planning a long trip, like the aforementioned Vancouver to Banff trip, be sure to choose an amount of monthly kilometers commensurate with your planned route. But if you just need a car for commuting in the city, you can drop your monthly kilometers back down. For more info on the Drive app and car subscription, check out this CTV News report on AUTO ONE Group's exciting new service.
Fall in Canada is the perfect time to get away – the summer tourism surge has died down and the weather is milder – and the best way to see these destinations is by car. Visit AUTO ONE Group today and chat with one of our knowledgeable representatives about your options. You can buy, lease or subscribe: whichever works best for you. Happy trails… or should we say, happy roads!