Driving In and Around Toronto: What You Should Know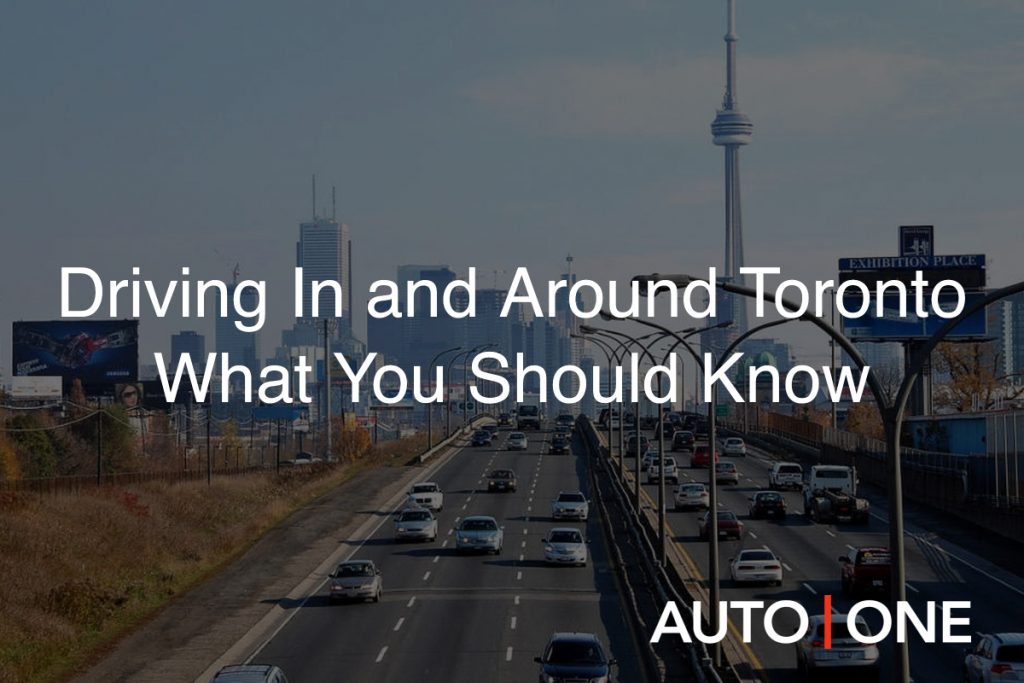 In the past couple of months on this blog, we've done a couple of posts about local driving scenes, both in Vancouver and Halifax. It only makes sense that we'd cap off the series looking at the third city in which we have a dealership – the Big Smoke, Toronto.
The two coastal cities pose their own local issues, including congestion, aggressive/passive drivers and exorbitant parking costs (looking at you, Vancouver), but they both also have an abundance of natural scenery surrounding them, which makes for some exquisite driving. Toronto is no different. Being Canada's largest city, Toronto's problems are on a grander scale, with a busy patchwork of expressways surrounding a bustling core. But the city, and its surrounding areas, is not without its charms.
This post will offer a lay of the land for drivers new to the city, as well as discuss a few of the popular gripes that residents have with driving in the six. We'll also spotlight some of the stunning drives available in the areas surrounding Toronto. Finally, we'll talk a bit about how our luxury car subscription service in Toronto allows you to drive your dream car in the GTA without any commitments or paperwork.
Getting the Lay of the Land
Toronto is served by the infamous 401, the city's main highway. It's the busiest highway in North America, with sixteen lanes across its busiest section and with a volume of over a half million cars per day in parts. It's a behemoth highway, and despite its liberal amount of lanes, it does still get congested, which can lead to major waits during rush hours.
There is a whole supporting cast of highways branching off or surrounding the 401, which serve different parts of the city. There's the QEW (Queen Elizabeth Way), which heads west of town and passes along Mississauga, before taking you all the way to the Peace Bridge with Buffalo NY.  As you head east through Etobicoke on your way to the city centre, The Gardiner takes you along Lake Ontario, south of the city, serving as a key entrance downtown. The Gardiner then hooks north, turning into the Don Valley Parkway (the DVP, for short) snaking through East York and beyond.
The GTA has about a hundred more highways worth mentioning, which this Tripadvisor article does a handy job of explaining. It's recommended that you plan your trips, if possible, away from rush hour, or that you check the local traffic reports before you commute. It won't be of much deterrent help, but at least it will let you know what you're in for!
The same problems Vancouverites and Haligonians gripe about – aggressive driving, stuffy inner-city waits, etc. – are present in the six. One quirk that's unique to Toronto, to keep in mind, is that you have to stop behind a streetcar when the doors are opening. It may slow things down for motorists, but it's a necessary safety precaution, and you'll get an earful (and perhaps a steep fine) for disobeying.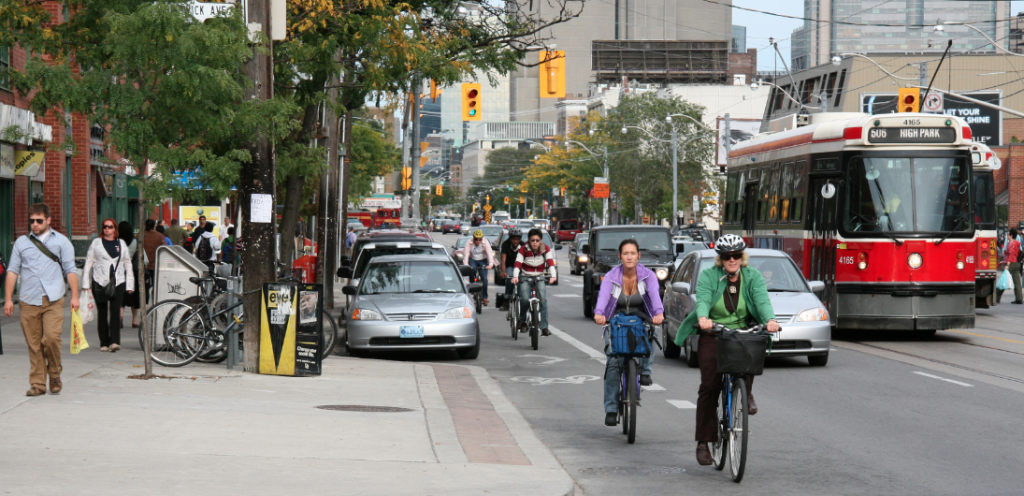 Stunning Drives in the Surrounding Areas
Visit our luxury car dealership in Toronto and head out of the rat race, where you'll find a sprawling network of stunning drives.
If you're like most Torontonians, a pilgrimage up to Lake Muskoka once the weather gets better is a natural rite of passage. The ON 11 highway has some bucolic farmland scenery and the roads up there are pretty well kept. Head a little Northeast of Muskoka and you'll hit Algonquin Provincial Park, which apart from having its own stunning drives, is also a fantastic destination for outdoorsy families.
We've discussed on this blog our affinity for Prince Edward County, just east of TO, near Belleville. It's a beautiful corner of the province, and a much-needed change of pace from downtown Toronto. Head the other direction (west around Lake Ontario) and you'll find yourself at Niagara-on-the-Lake, a quaint lakeside town with some fantastic wineries and fun activities; of course, you can hit up the little-known waterfall in the area too!
There are plenty of other drives well worth your weekend: smaller towns like Caledon, Huntsville and Schomberg and cities like Hamilton, London and Kingston, to name just a few. If you want to head stateside, for a slice of Northern Americana, Detroit is right at your doorstep, as are Buffalo and Rochester.
Or, honestly, you could just stay in the GTA. Toronto is made up of little villages, ethnic and artistic enclaves that make the city diverse and interesting. Drive up to Greektown, over to Koreatown, into the bohemian streets of Kensington Market or through the lush gardens of High Park. Every corner of the city reveals something unique and entertaining.
How to Drive Your Dream Car in Toronto
Step one: visit us here at AUTO ONE Group, or download the Drive app to access lots of used luxury cars and sports cars. Our Toronto inventory is stacked with beautiful cars of all sizes and at all price ranges. Whether you are looking for a family Escalade, a personal Porsche, a commuter Benz or a downtown Tesla, we've got what you're looking for.
You can lease a luxury car for a much more affordable price than if you were to finance and upgrade every few years as you see fit. Or, with our new car subscription service, you can enjoy even less commitment: just download the app, pick the plan that works for you, then drive your dream luxury car on a month-to-month basis. Every month, you can decide whether to swap your car, keep it, or cancel the service. It's a flexible, low-key way to drive the hottest luxury cars around the GTA.
Whether you are in town for work, or are a long-time resident looking to kick the TTC and start driving in the city, come talk to us here at AUTO ONE Group. Take to the highways and inner-city streets in style, driving one of our awesome used luxury cars.