8 Tips for Safe Winter Driving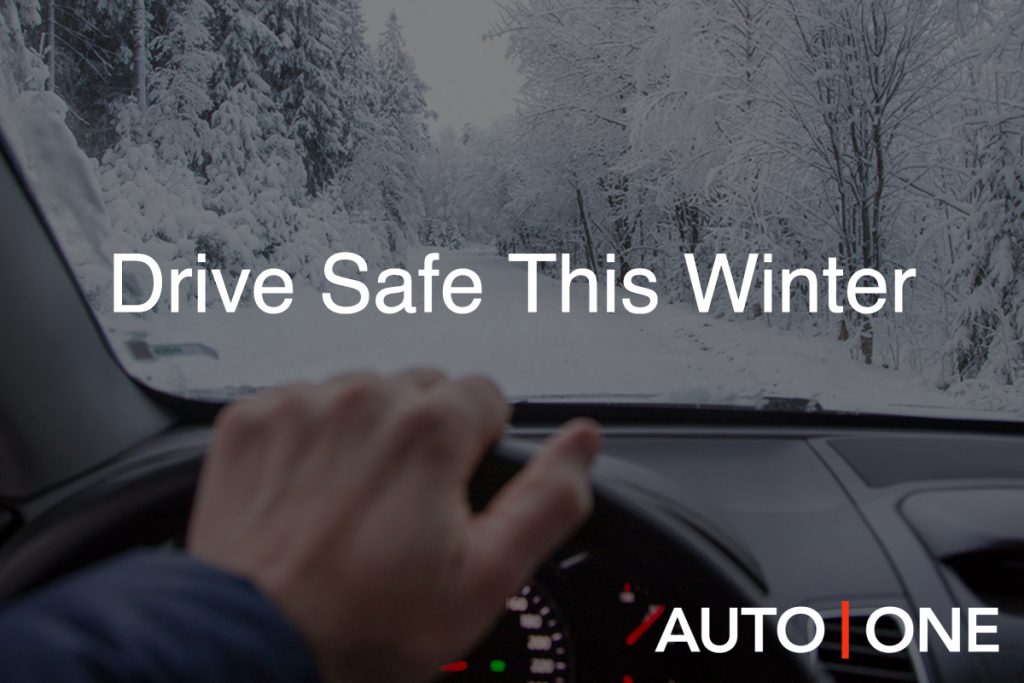 Before we get to the negatives, why don't we list some of the things we love about a Canadian winter: we love the blanketed white snow, the festive atmosphere and the amazing winter sports that come along with it, like skiing, snowboarding and, of course, hockey. But let's face it, Canadian winters can be tough on cars.
When the salt on the road isn't eating away at the metal through oxidization, the slush and ice are making driving a whole lot trickier. And while many Canadians consider themselves seasoned experts at navigating the inclement weather in their car, there's no denying that the winter brings with it an increased risk of accidents.
With conventional leasing and financing, this might mean that you drive your car less during the winter, and therefore don't get your full money's worth on the vehicle. You can work around this problem, however, by using the new Drive app from the AUTO ONE Group luxury car dealerships – it's a car subscription service that allows you to lease a car month-by-month, meaning that you get greater flexibility. So, if you don't anticipate driving in January (as an example), you can opt out for the month, resuming your lease when the weather is better.
But let's say you do want to drive throughout the winter. It's a decision that many Canadians make, and, in light of that decision, we're listing eight tips for staying safe on the road.
Give Yourself Time
It might take some adjusting, especially in the morning, but the best way to ensure that you aren't in a hurry is to leave plenty of buffer time – around 30% more than you would in good weather. Wake up a little earlier, make your after-work appointments a little later or simply call ahead to say that you are running late. Anything you need to do to give yourself more time is worth it, as the alternative is to rush through the ice and snow, which is a recipe for an accident.
Clean Up Your Sightlines
Since you've given yourself time, you can spend a few minutes heating up your car, defrosting the windows and ensuring that you have a clear view of your surroundings. Take an ice scraper to the ice and a snow brush to the snow before you start, and don't leave your driveway until you have good visibility. It's difficult enough driving in the winter; you don't want to compound that difficulty with poor vision.
Keep It Slow And Steady
While the impulse might still be there to put pedal to the metal – an impulse that, if we're being honest, isn't safe any time of year – don't give in. Throw on some tunes, listen to your favourite podcast or radio show, and try to make peace with the fact that your commute will be a little slower in the winter. Slowing down is the only sure fire way to account for increased braking distances, and to take sharp turns safely.
If you lease a luxury car in Vancouver, Toronto and Halifax from AUTO ONE Group, slow and steady is important, since those cities tend to see slick road conditions in the winter.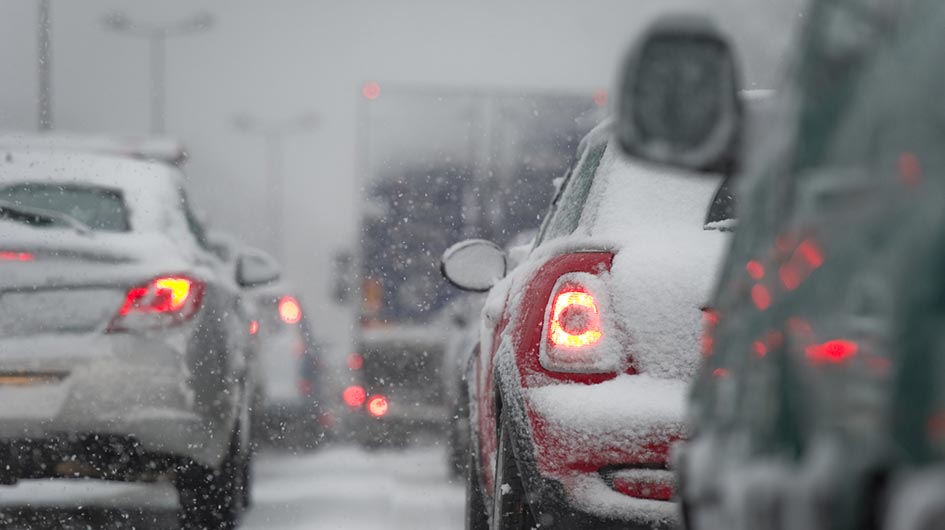 Carry An Emergency Kit
It's like your mother used to tell you: you can never be too prepared. Carry an emergency kit in your trunk, in the event of an accident, breakdown or injury. For the contents of the emergency kit, we defer to the judgment of Transportation Canada, who lists among other things a first-aid kit, wiper fluid, antifreeze, jumper cables and kitty litter. Yes, you read that last one right: kitty litter. Apparently, it helps to give your car traction on icy roads.
Get Tuned Up & Winterized
A car in good condition is a safer car. Get your car tuned and ready for the winter weather by checking your battery, your wiper blades and fluid, your tire pressure and oil. Also, consider getting winter tires, which have a unique tread design for increased traction on the ice and snow. Especially in mountainous regions (looking at you, BC), where there's a lot of uphill driving, winter tires are especially necessary.
Keep Your Washer Fluid Stocked
You have presumably checked your washer fluid level when you get your car tuned up, but it cannot hurt to keep some backup fluid. Canadian winter can be awfully messy, and that mess has a habit of making its way up to your windshield, which obstructs your view. That said, the worst thing that could happen if you're driving a highway in winter conditions is cut off visibility. Regularly checking your washer fluid, and keeping spare fluid in your car, can help prevent that scenario.
Learn How To Deal With Skidding
Not all cars handle the same, but as a rule of thumb, if you start skidding, you want to stop accelerating, turn the steering wheel in the direction you want to go and gently pump your brakes. The last thing you want to do is panic. Also, in the winter, you should avoid using cruise control.
Avoid Driving
Finally, if at all possible, when the weather is particularly bad, consider not driving at all. As mentioned above, you should learn about our car subscription service "Drive", which allows you to swap, renew or cancel your ride on a monthly basis. If you anticipate not being able to drive next month, you can simply cancel. Or, if you want something with more safety and weight, you might consider swapping your car for an SUV for a few months. It's a flexible way to drive in the winter.
With the right frame of mind, ample time to get to your destination, and a great set of winter tires, you can greatly increase your chances of road safety this winter. Canada is known for a great many wonderful things, but its road safety during the winter is just an unfortunate fact of life here. Use these tips to stay safe, and check out our flexible car subscription service to help you drive through the winter.