5 Commuter Cars Perfect for Your 9 to 5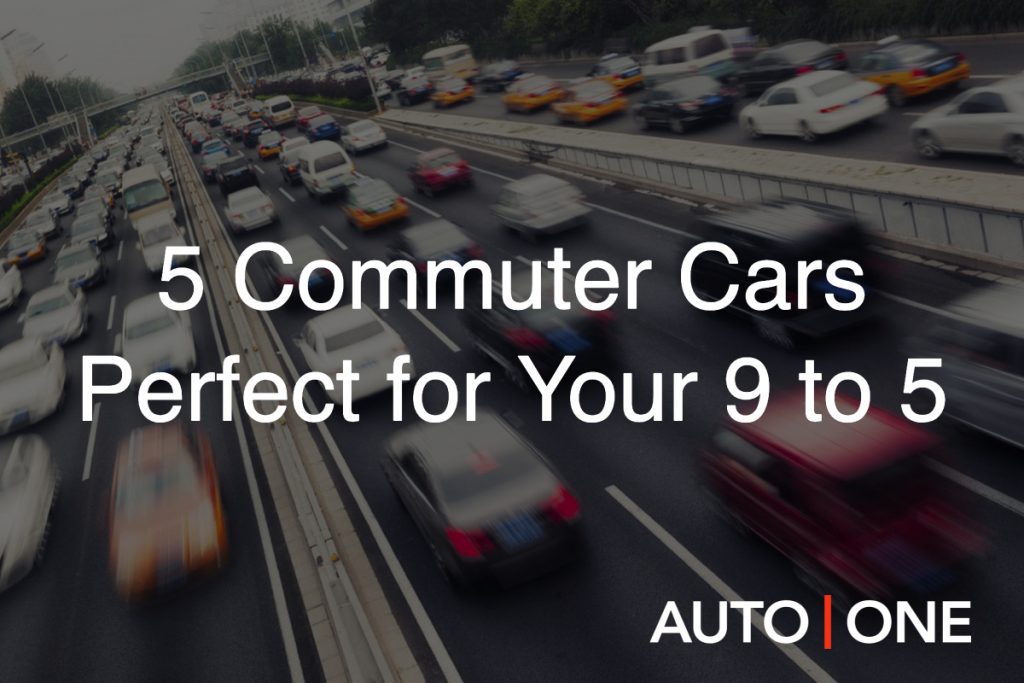 The fact that most of us have to drive to work can be both a blessing and a curse. It is a curse because getting stuck on the 401, the 99 or the 102 (Toronto, Vancouver and Halifax, respectively!) can be a gruelling slog, especially when you just want to get home at the end of a busy workday. But it can be a blessing because, at the best of times, a commute allows you to hit the open road, forget about your cares for a little while and put the pedal to the metal on a beautiful luxury car.
In order for you to make the most out of your commute, though, you need a great car. You don't want to just bounce back and forth from work in a battered, rickety old Honda. You want something from a specialist luxury car dealership that brightens your day, a car that performs well, feels good and looks fantastic.
In this post, we'll discuss what makes the perfect commuter car – what qualities you should look for in a stalwart 9-5 vehicle. We'll also give you five examples of luxury commuter cars that you can drive right now, easily, with the press of a few buttons.
Don't bookend your day with a frustrating commute. Find the perfect commuter car and turn your daily grind into some peace of mind.
What Makes a Great Commuter Car?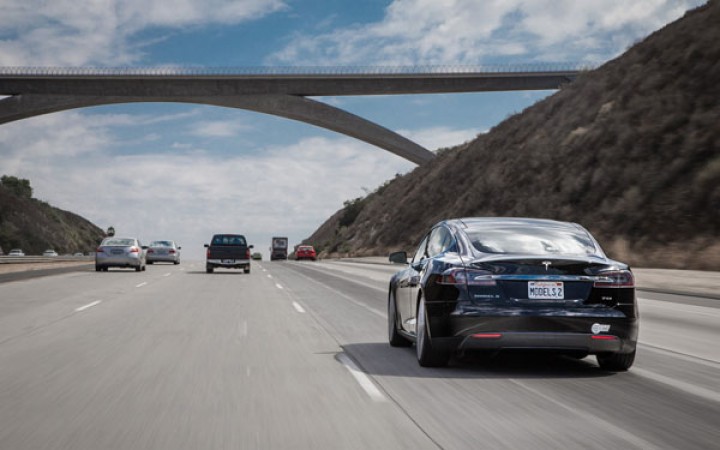 There is no distinct class of cars specifically for commuting; as such, just about any vehicle can be a commuter car, provided that it ticks the necessary boxes for you. When we think about commuter cars, a few key characteristics come to mind. Look for any or all of these qualities in a commuter car:
Dependability
You want a car that is reliable enough to get you from Point A to Point B. You don't want a car prone to problems.
Class
Rolling up to work, you want to park a nice car, not a clunker. As much as we wish it wasn't true, appearances really do matter in the workplace.
Handling
This is a car you'll be driving often, so you need to know that it performs well. You want something that's fun to drive.
Features
It's the little things that make a commute manageable – the sound system, infotainment, climate control, connectivity, etc.
Economy
Not a top priority for everyone, fuel economy is nevertheless something you might want to consider in a commuter car.
It's one thing to discuss the characteristics of a great car, but you'll need to get in touch with us if you actually want to test drive one. Before that, let's look at a few examples of cars that meet these criteria – for each criteria, we'll single out a car in our inventory.
Toyota Prius
This beacon of dependability, with its low-key performance and compact size, is the perfect commuter car for the driver who wants something functional yet fun to drive. While it's our pick for dependability (there are about 50 other cars in the running, by the way), it also has incredible fuel economy, with just over 5L per 100km. The only thing you'll be thinking about on your commute home is what you can do with all that money you're saving. Check out the Prius V at our Halifax location.
Ferrari 458 Italia
Perhaps the absolute polar opposite vehicle to the one mentioned above, the 458 Italia is for the commuter who wants to roll into their parking spot in style. This car makes a statement. Its cherry red paint work, racecar hood and purring 4.5L V8 engine pretty much scream class. Not to mention, if you hit a clear straightaway of highway in this car, you can go zero to 100km/h in just 3.4 seconds. Its price tag might not be for everyone, but if you go through our AUTO|ONE DRIVE car subscription service, you can drive the 458 Italia (or a sports car like it) without commitment, on a month-to-month plan.
Mercedes-Benz E400
You might not be able to handle your boss' constant micromanaging, but you'll definitely be able to handle the E400. This car handles like a dream, ably taking even the sharpest corners, accelerating and decelerating smoothly, and braking on a proverbial dime. Its bells and whistles also make it a dream commute car:  360 camera, panoramic roof, Harman Kardon sound system, ambient interior lighting, intelligent drive and a lot more. It's currently just $685/month to lease at our Toronto dealership, which is as good a deal as you'll find anywhere, for any car.
Audi A3 1.8T Komfort
In our nationwide inventory, we have many cars vying for the title of best features. While the A3 might not have the most features, it certainly has quite a few, and the vehicle's relative affordability makes those features all the more impressive. The car has "Komfort" right there in the name, so you know it will be comfortable. Look for its swanky leather seats, heated front seats, sophisticated driver information system, automatic climate control, Bluetooth capability and much more.
Tesla Model S  
There are fuel-efficient cars, and then there are fuel-non-existent cars. You can count the Model S in the latter camp. But while electric cars have traditionally been cramped, feeble and boxy, the Model S is sleek, fast, and performs like a fuel-injected sports car. It will save you a lot of money on your commutes, without sacrificing drivability and enjoyment, a quality that not a lot of other fuel-economy cars can boast. We have Model S's in Toronto and Vancouver (at the time of writing), so stop by and see what all the buzz is about.
This is just a small smattering of the many commuter cars out there. You won't know your perfect commuter car until you try it, so perhaps the best advice we can offer is to sign up for Drive, try a few cars on our month-to-month car subscription service, and figure our firsthand what car fits your commute best.