The Family of the Travelling Car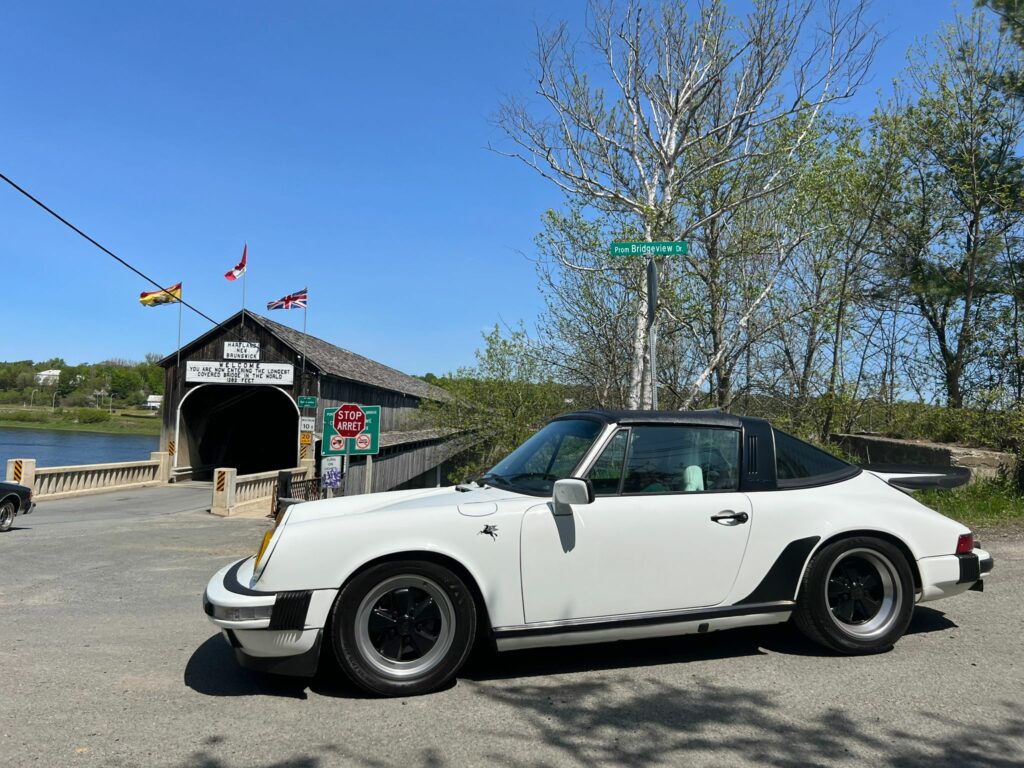 This 1987 Porsche 911 Targa has been from one end of the country to the other, driven by different members of the same family each time. Whether it's a favourite movie, song, or food, families often have something special that can bring them together even in the toughest of times. For the Andrews, its Porsche. From having his infant son throw up in the back of his 1991 911, to teaching his teen daughter to drive in his 1987 928, to driving across Europe in his brand new 911 Turbo S, Kevin Andrews has always had a deep passion for Porsche.
Kevin was sure to instill that same passion in the rest of his family and luckily, his older brother Scott is also quite the car aficionado. Growing up with a passion for cars gave the brothers something to bond over. 50 years later and that bond still holds strong, so it was time for the brothers to take a road trip together.
It was Scott's 60th birthday and Kevin wanted to do something special with him. Over the years, Kevin has participated in a number of car rallies and always loved them; he thought it would be the perfect trip for him and his brother. When there were none to be found, Kevin decided to create his own rally, mirroring the amazing experiences he had. The "rally" started in Calgary and took the long route to Vancouver, spanning four days.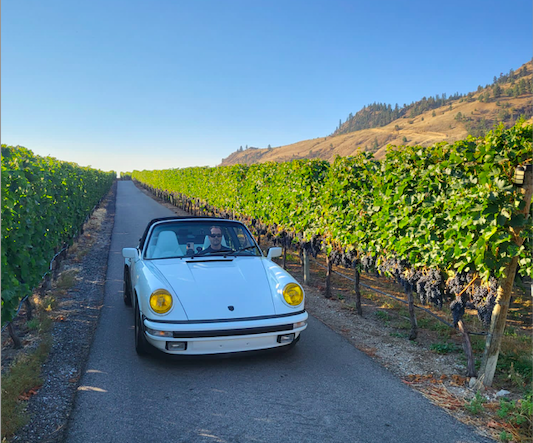 The brothers started their trip, winding through scenic mountains and zipping past picturesque lakes. They took off from Calgary towards Banff, where they spent their first night. The next morning, they set off, through the hot springs, down towards Cranbrook and across through Creston and a dozen other little towns. They spent their second night relaxing in Osoyoos at the bottom of the Okanagan. Day three arrived and they took to the road headed to Whistler, where they spent their final night, before returning the car to Vancouver.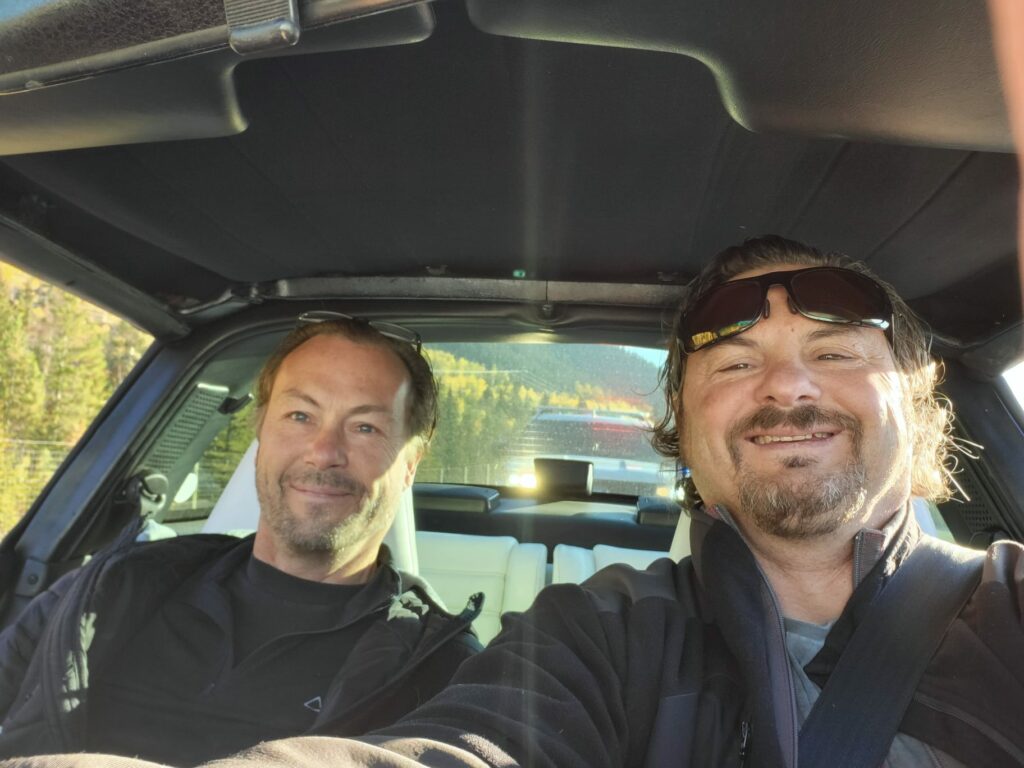 Mechanically, the car worked beautifully, which is quite unusual for a Kevin Andrews road trip. Of course, they didn't get off completely scot free (ha). The Targa had been equipped with wheel spacers, however, they weren't properly adjusted to the fully loaded weight of the car. With both brothers and their luggage packed in, the tires were rubbing on the fender lip. After curling the fender lips up, it was Kevin's turn to drive. Not surprisingly, within 10 minutes of taking the wheel, he had been pulled over. He was going 130 in a 90, but of course blames his brother for telling him that it was a 110 zone.
While the brothers were always close, being 6 inches apart from each other with nothing but open road for 4 days did its job of bringing them even closer together.
After making its way to Vancouver, the Porsche was purchased in Halifax. However, after shipping it across the country, the buyer decided to back out of the purchase. The Porsche sat in the Halifax showroom for a little too long, so it was time to bring it to Toronto for leasing.
Cue the classic road trip playlist! Now, it's my turn for a cross country road trip in the Targa. I'm Kate, Kevin Andrews' daughter.
As the car had been sitting in the showroom, unloved, for a while, we all decided it would be better to drive it from Halifax to Toronto than to ship it. Having a trip already booked to Halifax, to visit some friends and family, my Fiancé and I were the lucky ones who got the drive the Porsche back!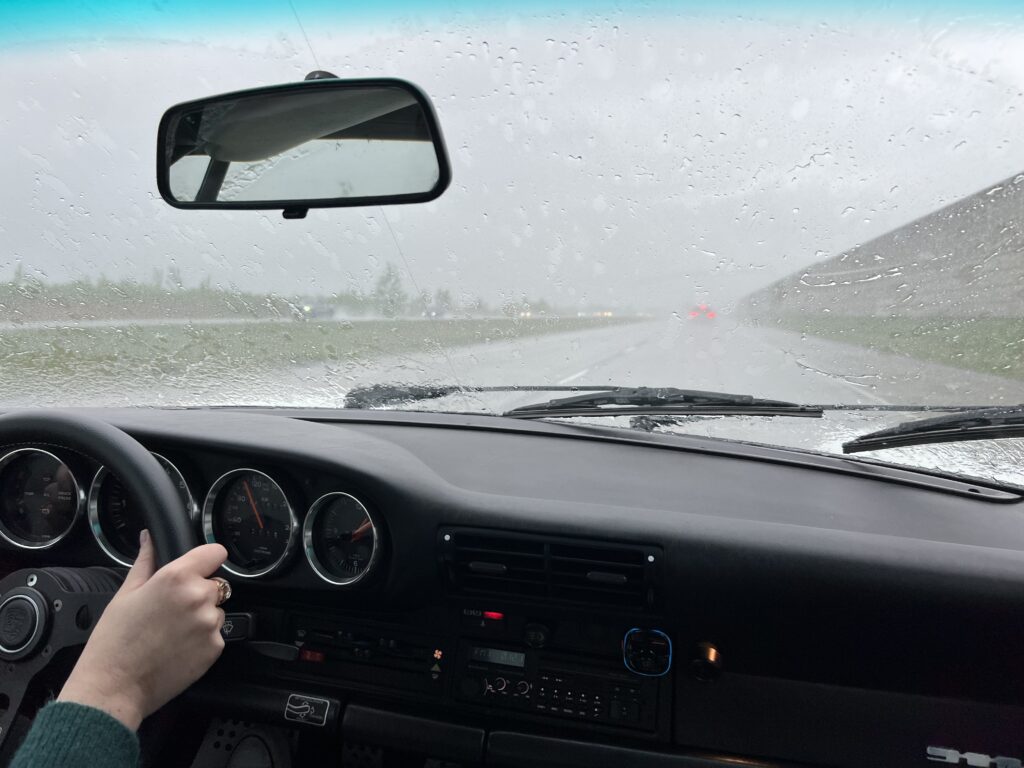 We did the drive in two days, stopping in Levis, Quebec for the night. The first day, through New Brunswick and into Quebec, the drive was beautiful. On the second day, of course, it absolutely poured rain for the half of the day while we made our way from Quebec to Ontario. All in all, it was a nice drive in an amazing car!
I've done the drive from Halifax to Toronto, or vice versa, a couple times during my time at Dalhousie, but this drive was my favourite. Overall, the weather was beautiful, the car was a delightful drive, and the company was divine! I will always recommend doing road trips but doing a trip with loved ones in a fantastic car makes it even more special!
While this Targa is already being loved by a new owner, check out our 2017 Targa 4 to make your own amazing road trip memories in!