Reviewing the Last of a Dying Breed with Throttle House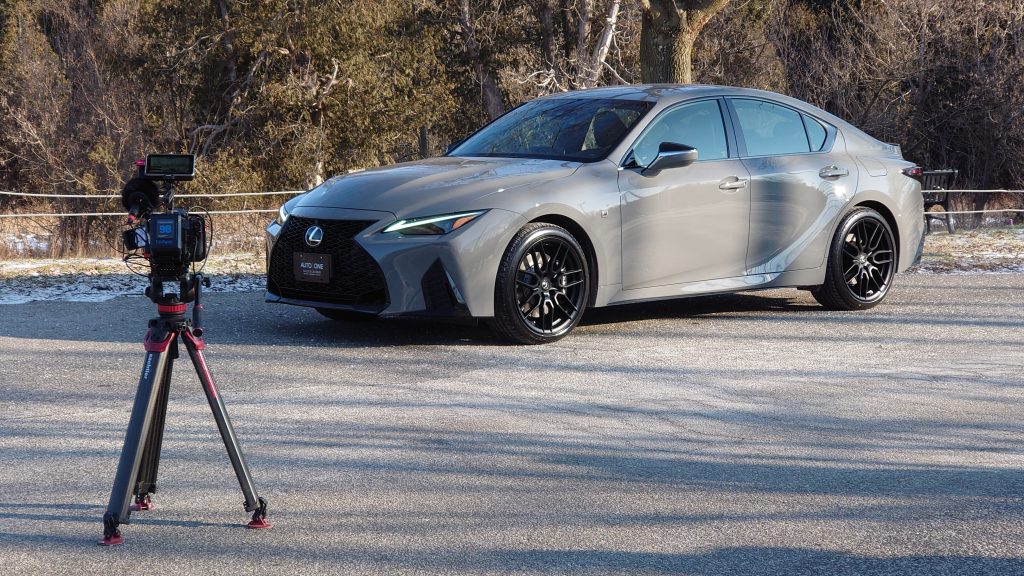 Here at Auto One, the nature of the business means we're always on the lookout for the hottest new cars and trucks! One of those just happens to be the 2022 Lexus IS500 Launch Edition; a last hurrah for the current IS sedan body-style, Lexus decided to cram their massive 5.0L performance V8 into the engine bay of this small luxury car. Although it uses the same yet better tuned powerplant under the hood as its predecessor from 10 years ago, the IS F, and at the rear you're greeted by the signature vertically stacked quad exhaust tips that are reserved for Lexus' F models only, the brand has explicitly stated that it's not a fully-fledged F car to compete with Germany's AMG, M, and RS performance cars. Does that stop the IS500 from being special despite it having similar performance figures on paper?
This IS500 was built to chase emotion, not numbers like the F models which are meant for max attack speeds and handling prowess at the famed Fuji International Speedway in Oyama, Japan. It still hosts all your regular Lexus amenities such as a plush yet planted ride, excellent stereo, comfortable seats, and a decent infotainment but at its core a swansong celebration of the 5.0's 15 years of sonorous service to petrol heads the world over.
If you're fortunate enough to get behind the wheel of one, pushing the tachometer just past 7,000 before pulling the upshift paddle for the next shift is intoxicating! The naturally aspirated V8 induction sound fills the cabin, the exhaust tone bounces off any walls or barriers you pass, and you can't wipe that silly grin off your face. It's just a honest-to-goodness fun experience winding out the engine to extract maximum power; the aforementioned AMG's, M's, and RS's are all heavily turbocharged, meaning a whole lot of torque down low, leaving no incentive to rev it right out. The ride handling although planted and communicative, isn't super firm or jarring so it still retains the character Lexus trait of being comfortable.
One group who certainly agrees with our opinion is Throttle House. If you're not in the know already, Throttle House is a Toronto-based YouTube channel that has rapidly grown to nearly 2 million subscribers. Co-hosts James and Thomas, blend their witty personalities and enthusiasm for cars with excellent presentation and editing capabilities that are capturing audiences worldwide. We reached out to Throttle House to see if they'd like to feature the car, they were overjoyed and keen to shoot in the next few days! There's only 500 Launch Editions in North America, of which only 50 are reserved for Canada. Lexus PR hadn't made the vehicle available for journalists, so we as a dealership stepped in as fellow enthusiasts and avid fans of their content! It was also a great exposure opportunity as we are an enthusiast-owned and operated dealership priding ourselves as going beyond just transaction-focused interactions with customers – community building has been a key element of growing the Auto One Group over the years. A few days after the initial reach out, co-host of the show, James arrived bright and early at Auto One Toronto on what must have been the coldest day in Canadian history…or at least it felt like that! The second co-host, Thomas, was already at the shoot location, awaiting James' arrival with the IS500. Auto One Brand Strategist, Humza, tagged along for the day for insurance purposes, and of course to capture the day behind the scenes. Let's end the third-person narration there, this is after all written by Humza and his recollection of the day.
Having watched countless Throttle House videos over the years, you can imagine I was a bit starstruck! These two figures I've known from on-screen were now in front of me, their voices which I would hear through the speakers/headset, now being projected to my ears out in the open was odd but exciting sensation. Being that it was colder than -25C with windchill, there was very little time to chit chat and hang out – it was go, go, go from the moment we arrived, and then short breaks in between each scene to warm up in the cars and talk about the next cut. I quietly stood at a distance with the film crew absorbing every moment.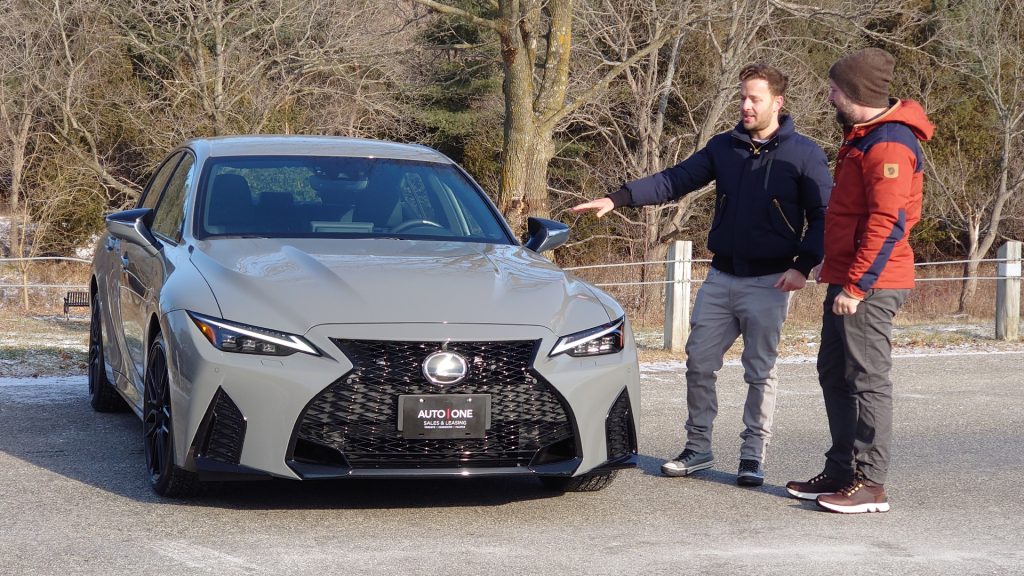 Speaking of film crew, the duo is assisted by three others: Karston the lead videographer and editor, Greg as secondary videographer, and Harrison as the sound guy. With hundreds of videos produced, let me tell you that these guys have their process defined to a T. The crew knows exactly where and how to position cameras, where to place the microphones, and crucially how to bring together all these various scenes into creating a compelling story. Off-camera and much to my delight, James and Thomas have the same humorous synergy that they do on-camera, there's nothing overdone about the way they interact once the camera hits Record. This band of five operates very lean, there were no hiccups on that day which at least I could spot, each member knows exactly how to set up and execute the next scene – James even mentioned this at the end of the shoot that despite the weather that was one of their fastest shoots with the least number of re-takes. I suppose shooting in that kind of weather supercharges your brain to get it right the first time.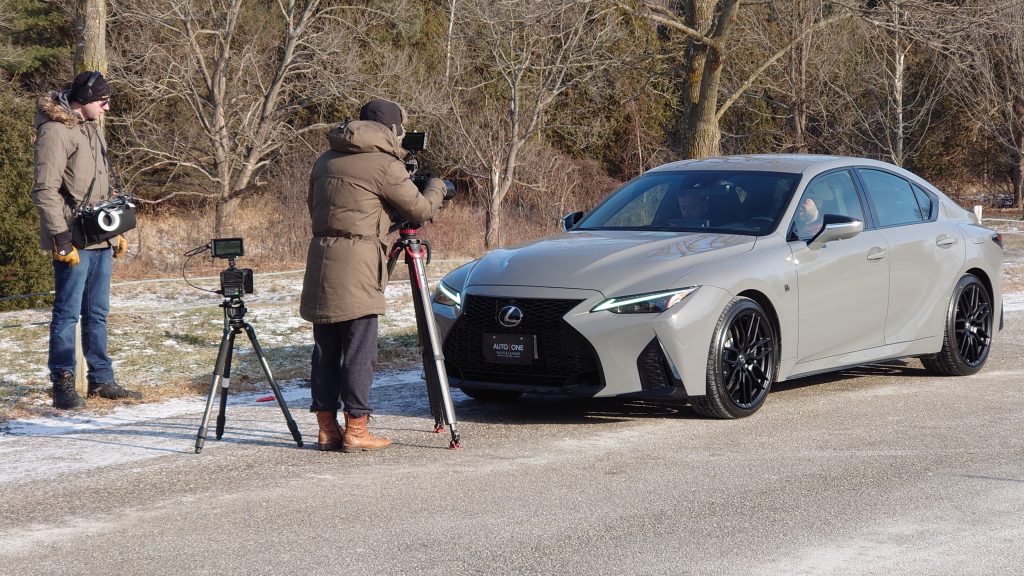 We ended the shoot in about 5 hours, sooner than I expected. After thanking the film crew and Thomas for having me along, James and I headed back to Auto One. Perhaps a bit of James' English humour and accent rubbed off on me because I was chuffed to bits that not only did I get to hang out with one of my favourite YouTube personalities and the experience was even better than I'd hoped, but the scenes shot on that day looked super promising! Additionally, this brand new and immensely rare IS500 being driven at 6/10ths that day and letting the editing work make it seem like 9/10ths was also a sigh of relief as its return in one-piece ensured Auto One still has a unique vehicle to offer, and a wide-open door to future collaborations.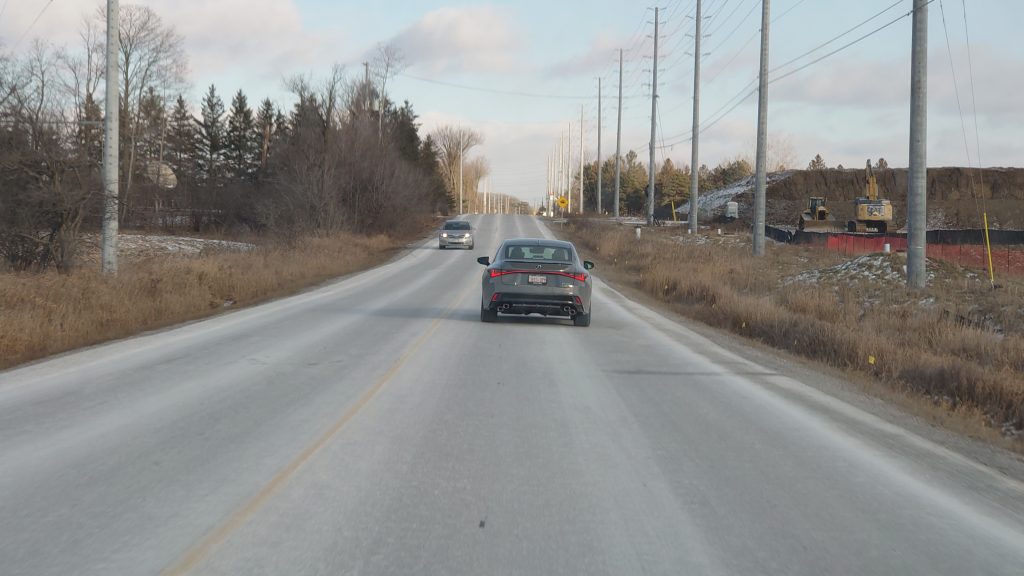 1.5 weeks from the shoot date, I wake up to the notification that Throttle House has shared a new Lexus IS500 video! The excitement was hard to contain – 500 views in 3 minutes since the video was posted, 10,000 views by the time I reached Auto One, and 60,000 views by the end of the day! Two weeks later, we're sitting at a cool 840,000 views! Can't wait to see this video tick over 1M views! You can contribute to that view count if you haven't already, here's the YouTube Link:
The comments section is filled with petrolheads showing appreciation for the IS500, agreeing how Lexus is last one standing in the fight for naturally aspirated supremacy, and a focus on the simple driver enjoyment rather than the latest and greatest tech integration. James and Thomas were able to share Lexus' celebration of the internal combustion engine with this potentially last-ever hero car from the brand that doesn't use some form of hybridization or forced induction. This 5.0L naturally aspirated V8 needed to be celebrated one more time before it will inevitably get laid to rest, and we believe Throttle House was the right team to convey that message.
Have a watch, and you'll wholeheartedly agree! If you want the very Lexus on-screen, here it is available for Lease or Purchase at Auto One: