Not all heroes wear capes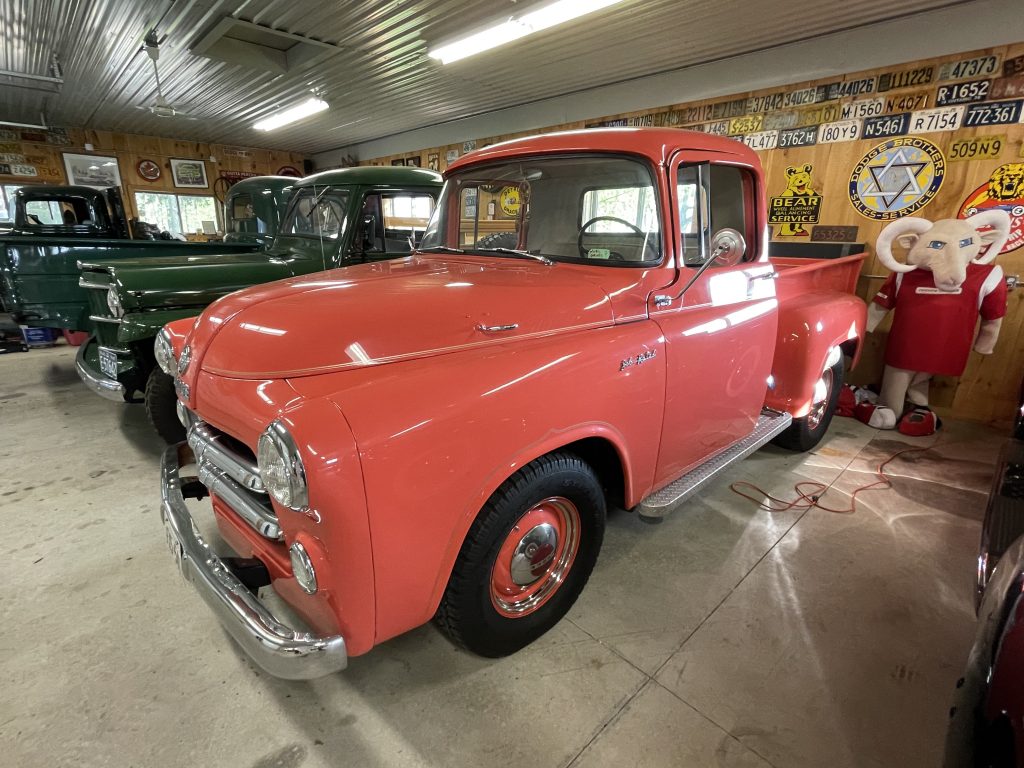 As someone who has been around cars their whole life, it is not super easy to impress me. I have seen countless collections of incredible cars. I have seen hyper cars that are in climate-controlled rooms where you have to wear booties to enter. I have seen dilapidated cars that give me tetanus just looking at them slowly been reclaimed by mother nature behind a rundown shed on a back road. I have seen everything in between.
What these collections contain that is similar, are cars that are collectible, unique, interesting and generally sought after in one way or another. Ferraris, Chevy Belairs, vintage Mercedes, old muscle cars, even 80's Fiero's have a certain charm that makes them interesting and unique. So, when I was asked to drive 45 min out of the city to see a collection of old cars I was only slightly interested. I was busy at work, behind schedule on some other projects and my cars air conditioning is weak on a good day. All of this combined with rush hour traffic made me somewhat hesitant to go chasing chrome and carburetors, but my boss can be a pain so it is often easier to say yes. The air conditioning was broken and it was 30 degrees.
We approached what I will call "the shed" and it was apparent that the owner of this collection was cool. He had a couple of massive vintage service signs on the outside of one of his buildings as you entered. These are not the aftermarket reproduction signs that are a couple of feet by a couple of feet. These signs are the length of my uncomfortably warm car and twice as tall.
We were introduced and made pleasantries and then went on a tour. At this point in my ramblings, I will say that not all hero's wear capes and this gentleman is certainly a hero in the automotive community. You see, this collection is all work trucks, pickup trucks, farm trucks and a smattering of tractors mostly from the 1930's-1950's with a couple of 1920's and 1970's/80's shoved in for good measure. None of them are rotting into the ground. He did not make me wear booties. These are working trucks and they are drivers! This person has spent considerable time, effort and probably some money collecting these trucks. Most of them have come from farms and small town in rural Ontario and the prairies.
This collection is amassed of vehicles that were treated like appliances or pieces of equipment. they were checked in and out by employees and laborers and treated like wheelbarrows, shovels, plows and push carts. These were trucks that were run hard, put away wet and then retired to field on the back 40 of the farm or out behind the warehouse. These were trucks that were driven especially hard, beat on and left for dead. This gentleman is the savior of the hard-working man's truck. I know what you are thinking… Wow this guy gets it! He performs his civic duties by collecting and preserving the trucks that nobody else thinks of. But that's not all. You don't know WHAT brands he collects.
Up until very recently Dodge trucks were not as popular as Ford and GM and when this collection was new, they were a distant third. This collection came from a time when Dodge was still called Dodge Brothers! There were also lots of Fargo's, another defunct brand from the Chrysler camp. There were also some Chrysler trucks, old Ford model T and A trucks and a Massey Ferguson tractor. So not only was the subject collection rare, the brands were rare too. I had forgotten how hot the ride up was.
The trucks shined beautifully. You can tell he has taken care of them; they were not dusty or dirty, looked proud to show off their fantastic period correct colors and shiny chrome. They looked willing to haul whatever you wanted in their wooden flatbeds with stake pockets. Everywhere we went we were regaled with tails of how the trucks sold when new, there quirks, or how they were dragged home from some farmers fields and revitalized back to their former glory. Every truck had a story and every truck was doated on like a hapless puppy.
Some collections are static and never get driven, this was not that collection. Every truck had a strip of painters' tape above the gas tank with drivers notes. If you are a wine connoisseur you can relate, it was like reading tasting notes. "05/12/21 drove 15kms, add 1L fuel stabilizer, pass front tire soft". There were so many cars that it is impossible to remember the special needs of them all. There was an onsite mechanic's shop for these trucks too. If I am being honest, all you need for these trucks is a selection of hand tools, a couple of really good hammers, some quality whisky and lots of penitence. Most of the work was done on sight in plain view of the other trucks. That's right, the projects sat with the completed trucks, side by side. It was almost like the completed, fully restored trucks got to cheer on the projects a they progressed. A rebuilt engine sat in an isle next to a truck with no windows, fenders or hood. More than 3 times I saw truck cabs with no floors and dropped transmissions were a thing with this collection. In addition to restoring them, maintaining them for road use is a necessity.
I feel like I have seen all the muscle cars in the world, millions of Chevy Belairs, Impalas, Mustangs, Corvettes and Thunderbirds. I have had more British sportscars refuse to start in my presence than you can imagine. Countless Italian exotics have leaked bodily fluids on my shoes and I cannot count how many air-cooled Porsches have puffed blue smoke at my face on startup. To have seen this collection was really special. If not for collections like these trucks, they will only be memories hidden in dark corners of the internet.