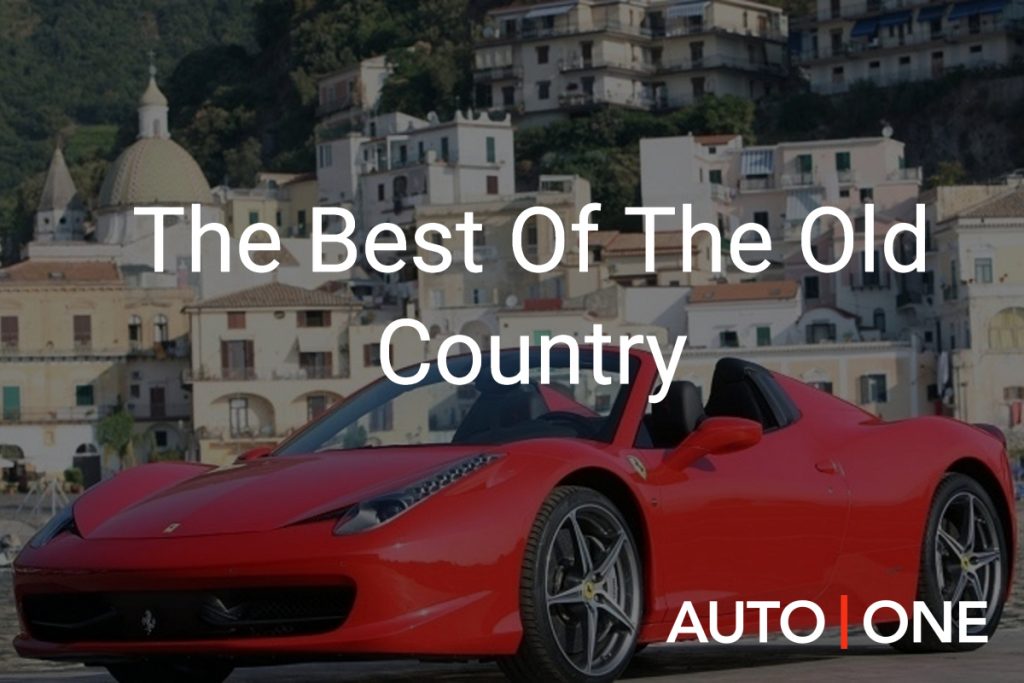 Italy might be more famous for its dramatic cliffs, idyllic beaches and hearty, elegant fare, but it's got another trick up its sleeve, one that's been well known to the automotive world for over a century. Italians make some seriously impressive cars. Aside from the run-of-the-mill Fiats that the country produces (which aren't really why we're writing this article), it's also home to some of the world's top sports car brands: Lamborghini, Ferrari, Maserati, and the decidedly more rare Pagani.
The real progenitor of Italian cars was, in fact, Fiat, that juggernaut of the modern automotive industry routinely ranked among the top carmakers in the world, which got its start almost 120 years ago in Turin. They were followed by Alfa Romeo in 1910, which ventured into the arena of motor racing and, over the course of the subsequent century, honed their craft at making fast cars. Then came Maserati and Ferrari, followed some decades later by Lamborghini, and finally the most recent entry to the list, Pagani, which didn't get its start until 1992. The rest is history – it's because of the trailblazing efforts of these companies that people visit our luxury car dealership looking for an Italian car.
Over the years, each of these manufacturers has put out some truly remarkable cars: the Ferrari 250 Testa Rossa back in 1957; the Maserati Ghibli Spyder in 1969; the Lamborghini Countach in 1974 (pictured below); and the Pagani Huayra in 2012. That's to name just a scant few. The reason these cars routinely top the lists of gearheads and car pundits, the reason they grace the centerfolds of so many car magazines and turn so many heads when they drive down the street is because each manufacturer here knows how to balance both aesthetics and power. They remain true to their racing routes with their cutting edge designs and engines.
It might surprise you to know that these cars aren't entirely out of the reach of the average driver, either. Yes, they're expensive, but if you lease your next exotic car rather than buying it, the overall price drops significantly, divided into manageable monthly payments. That's right, this article isn't just about drooling over the unattainable; these cars grace our showrooms all the time, and we can source them for you as well. We'll work together to create a lease agreement that sees you driving off the lot in that Ferrari Spider you had your eyes on.
These cars come with massive price tags – we know that. That's why buying would be unwise, unless you're a billionaire or are planning on holding onto it until it becomes vintage (that last option takes a lot of time and a lot of work). Otherwise, these cars tend to depreciate steeply in the first few years, meaning that if you bought one, you would be reselling it for much less. Also, if you have a part that needs fixing, it can get awfully pricey. When you lease a new vehicle on the other hand, you only pay for the cost of depreciation during your lease term, and you're usually covered by warranty for repairs.
There is a whole load of Italian sports cars to get excited about: the Ferrari 488 GTB, the Lamborghini Huracan, the Alfa Romeo Giulia, to name just a few. These cars are within your reach. Contact one of our representatives at AUTO ONE Group in Toronto, Vancouver or Halifax to talk about leasing a sports car. When you're cruising around in one of these, you'll truly be living the sweet life – or as the Italians call it, La Dolce Vita.