How to Plan an Unforgettable Family Road Trip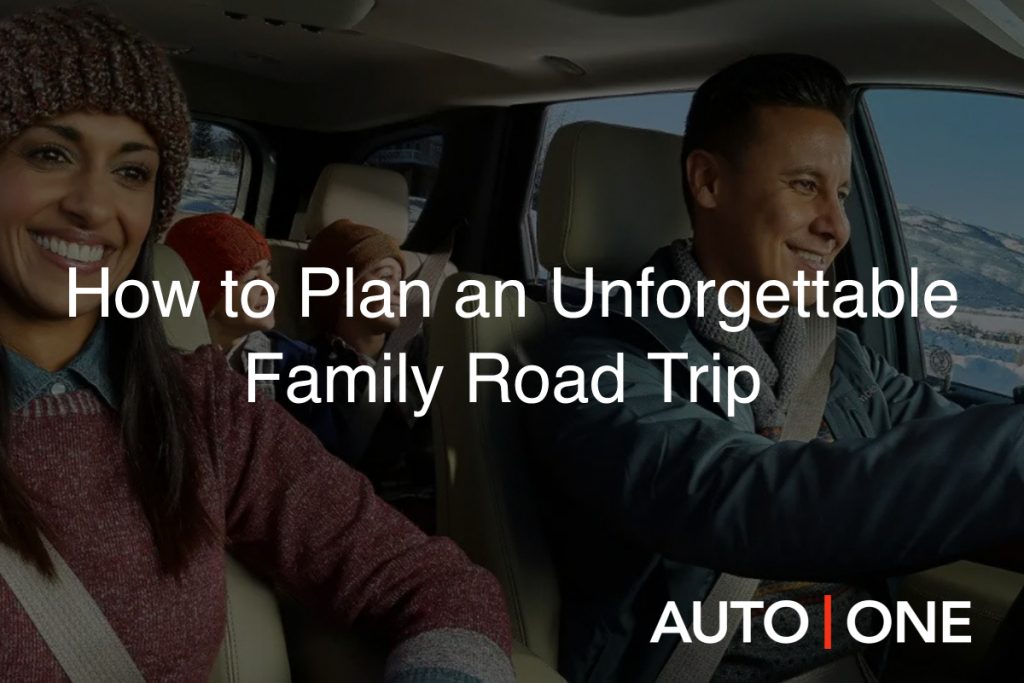 Family road trips can go one of two ways. The whole family can pack tightly into a lacklustre car, with barely enough room to breathe and drive through an uninspiring route to a destination no one really wanted to see in the first place, arguing all the way. Or, you can file into a spacious luxury car, snacks and entertainment in tow, and drive the scenic route all the way to a happy family vacation.
Obviously, the latter option sounds better! And yet, despite many families' best efforts, their road trip comes out looking more like the former. Fortunately, we here at AUTO ONE Group have some tips in our back pocket for turning your family road trip into an unforgettable vacation. All of us here at AUTO ONE Group are avid drivers, and many of us have a family sitting in the backseat, so we're in a uniquely advantageous position to consider these types of things
For simplicity's sake, we have broken the planning up into four stages: choosing the perfect car, planning the perfect route and packing up. Before you load the family into an old clunker this spring or summer, consult this handy how-to.
Choose the Perfect Car
Picking the perfect ride is a two-step process: first, you have to decide on the best possible vehicle for your family, and then you have to decide how you're going to acquire it. You might be thinking, 'are they nuts for assuming we would buy a car specifically for a road trip?' Not quite.
With Drive, AUTO ONE Group's car subscription service, you don't have to buy a car just to enjoy its company temporarily. Our trailblazing new service allows you to lease cars month-to-month, without the bureaucratic hassle of signing paperwork and lengthily applying for approval. You simply download the Drive app, sign up for the service (with approval in minutes), and choose your perfect car with your perfect plan. Then, on a month-to-month basis, you can renew, swap or cancel as you see fit.
What that means for your family road trip is that, even if you don't have the perfect vehicle right now, you can quickly and easily acquire one, without having to pay exorbitant daily rental costs from a rental place. Say you chose an Audi SUV – you could use it for a couple of months while your family visits a few sights, you could keep it for the entire summer, or you could even keep it throughout the year. Up to you.
TO choose the perfect car for a road trip, look at key criteria: safety, space, entertainment and feel. You want a car with a high safety rating, and important features like adaptive cruise control, blind spot detection, rear view braking and automatic emergency braking. You want something with enough space for everyone to spread out a little, lest you want hours of arguments from the backseat. As for entertainment, it's not a bad idea to get a vehicle with an impressive sound system and connectivity, or even one with seat monitors.
And, finally, for the person in the driver's seat, make sure you find a car that feels good. Most luxury cars handle really well and are a joy to drive, which is why we feel good about recommending most of our fleet to parents looking for the perfect family car.
Plan the Perfect Route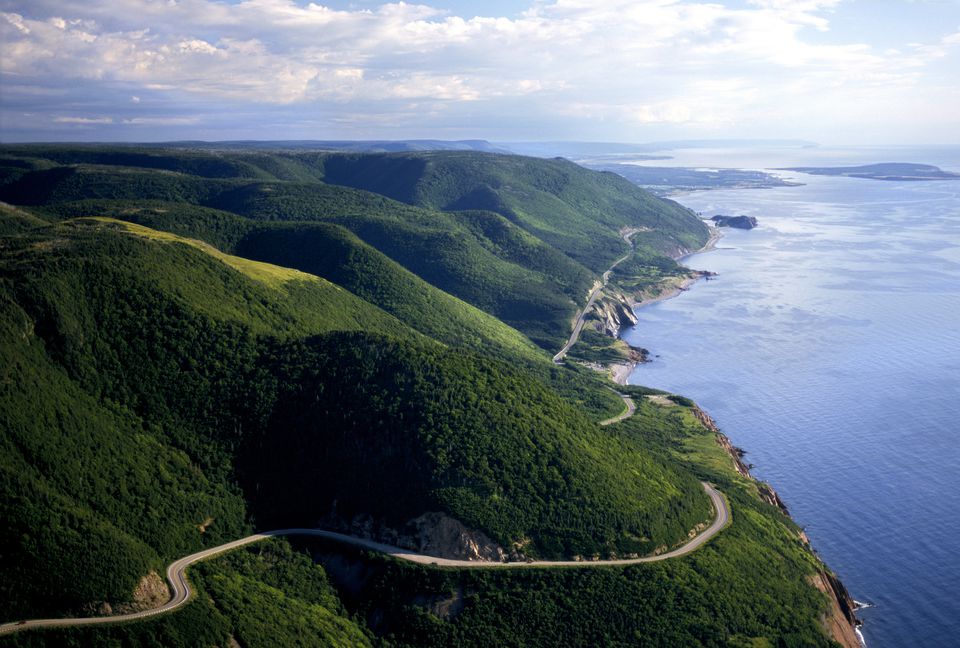 In case you missed it, we recently published an article about 7 scenic drives across Canada on this blog. In it, we discuss picture-perfect routes like the Cabot Trail, the Sea to Sky Highway and the Loyalist Parkway Scenic Route in Prince Edward County. There's a lot of great info in that article about what to look for in some of Canada's finest drives.
Essentially, what you are looking for isn't just a destination, but a route around which you can plan a full itinerary. Are there attractions along the way, like museums, theme parks, beaches or campgrounds? Is the drive itself scenic? With a limited amount of mileage on a lease plan, you want to make the route as compact and efficient as possible, which is why choosing a route stuffed with activities is so important. Detours just make everyone grumpy.
Pack Up
Aside from the basics, like clothing and toiletries, be sure to pack up group activities, since you are more than likely going to have downtime together, and you don't necessarily want all that time given over to phones and tablets. Pack a couple of board games, a deck of cards, a ball or Frisbee to throw around and maybe even a few movies to watch. There are even apps you can download that have multiple car games to play, in case anyone gets bored in transit.
Find a suitable cooler, with ample space for snacks, water and other perishables. A popular money-saving measure is to avoid restaurants whenever possible, and a good cooler (in conjunction with a little forethought) allows you to achieve that.
You can expect a few bumps in the road when you travel, so don't forget to pack for safety. The Tripsavvy website has a great list of emergency supplies for road trips, including a first aid kit, spare tire, extra food and water, cell phones with chargers, batteries, flashlights, blankets, etc. Also, to stay sun safe during the bright Canadian summer, pack ample sunscreen and sun coverage – even a few hours peering out the backseat window can give you a sunburn!
Other miscellaneous items that might come in handy: car seat organizers, for keeping some of the kids' mess in check; a few pairs of headphones, so there's no argument over who gets them; a Tide to Go pen for when you get a stain miles away from the closest washing machine; a Swiss Army Knife, which always seems to come in handy at least once during a road trip; and a good camera, to capture some of the unforgettable family moments.
With the right car, the right lease plan, the right route and the right supplies, your next road trip is sure to be an unforgettable one. Come visit us anytime here at AUTO ONE Group, or give us a call if you want to lease a luxury car in Vancouver, Halifax and Toronto this summer. Happy travels!