When it comes to legendary car manufacturers, few names evoke the same level of passion and admiration as Porsche. Over the last seven decades, Porsche has consistently been the epitome of automotive excellence through its commitment to cutting-edge engineering, impeccable design, and an incredible overall driving experience. Come with us as we will delve into the reasons why Porsche is so great and explore the different models they offer, each delivering a unique combination of performance, luxury, and timeless elegance.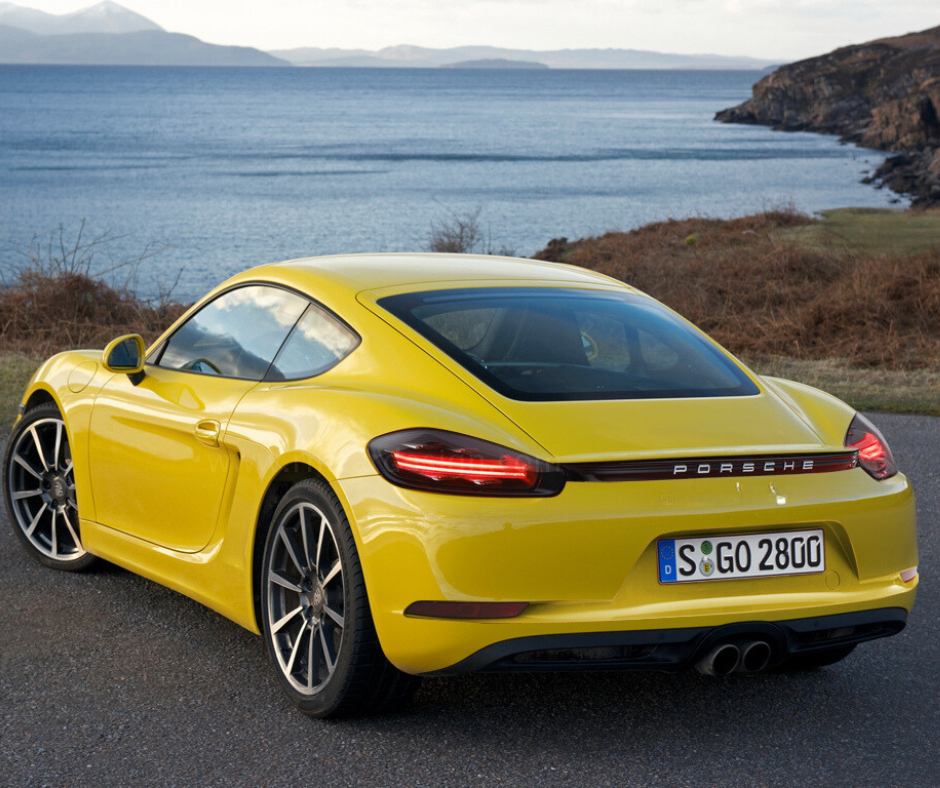 Porsche's relentless pursuit of performance engineering sets it apart from the competition. From the racetrack to the open road, every Porsche showcases a fusion of power and agility. At the heart of each Porsche lies a carefully crafted engine, delivering exhilarating acceleration and thrilling top speeds. Whether it's the iconic 911, the mid-engine Boxster, SUV prowess of the Cayenne, or the new and improved Panamera, Porsche's commitment to performance is evident in every model they produce.
A Porsche 718, covering both the Boxster and Cayman models, is the perfect starter Porsche. The 718 series embodies pure driving pleasure. With an iconic front end, these mid-engine, two seat, sports cars provide exceptional handling and agility, ensuring an engaging driving experience on both the road and the track. With sharp handling, gutsy engines, and a fantastic overall driving experience, either 718 model is an absolute treat to drive. "How to Beat The Traffic Home."
Now that it's time for an upgrade from your starter Porsche, let's check out the Porsche 911. At the centre of Porsche's legacy, and turning 60 this year, lies the 911, a thoroughbred sports car that is surprisingly comfortable and easy to drive. With its engine seated behind the rear axle, the Porsche 911 offers a driving experience that no other car can match. Available in various trims and engine configurations, the 911 combines raw power with refined luxury, making it a dream car for many. "It's About As Fast As You Can Go Without Eating Airline Food."
While the 911 is a thrill to drive, it's not the best family car. Save that 911 for special drives and que the entrance of the Porsche Cayenne. This SUV delivers a unique combination of comfort and performance. With its spacious interior, advanced off-road capabilities, and Porsche's trademark driving dynamics, the Cayenne is a perfect choice for those seeking a sports car experience with added practicality. You will be instantly impressed with the way the Cayenne drives; making it less of a compromise for those who have to ditch their coveted sports car to make room for more family commitments. "Eventually, It All Boils Down To: Do I Want C Car, Or Do I Want A Porsche?"
Now that the kids are off to university, you no longer need the full-sized SUV. Why not set your sights on the Porsche Panamera. As a luxury sedan, the Panamera offers a perfect blend of comfort, performance, and style. With its powerful engines, luxurious interiors, and cutting-edge technology, the Panamera redefines what a sports sedan can be. While the Panamera offers two more seats, more legroom and additional cargo space it's still a joyful ride that can deliver a driving experience worthy of repeating. "Appearing Soon In A Passing Lane Near You"
Whether you are seeking an adrenaline-fueled driving experience or a luxurious yet sporty ride, Porsche offers a model to fulfill your desires. As they continue to push the boundaries of innovation, Porsche's legacy of greatness is set to thrive for generations to come.