Dolce: AutoOne – An Expert in the Classics
By Alexandra Aulicino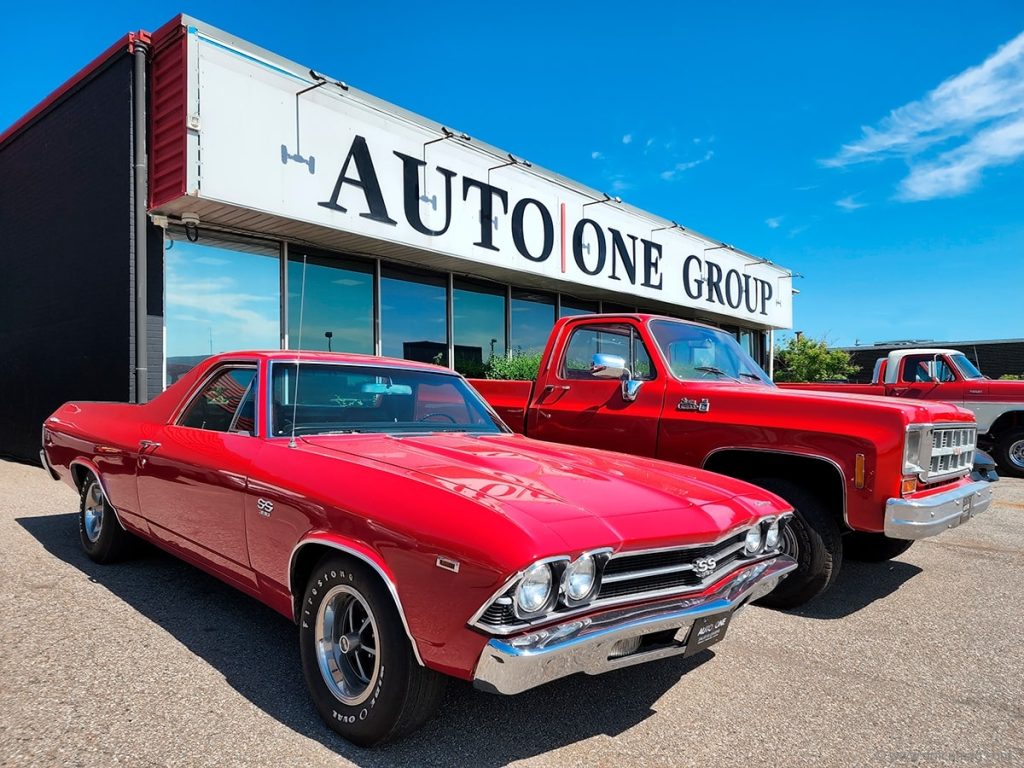 Classic cars never go out of style, which is why it's never a bad idea to get one for yourself. Although the classification of a classic car is a vehicle that is at least 20 years old, that isn't necessarily what makes it timeless. Lovers of the vintage ride know that the desire for this type of vehicle isn't about speed or efficiency but rather about the experience they get from owning it, working on it, and driving it. These cars represent a period of time that often evokes feelings of nostalgia making them more valuable than any modern vehicle.
Kevin Andrews, CEO of AutoOne, is a self-proclaimed car enthusiast who has combined his two passions — cars and investment banking — to create one of Canada's largest automotive leasing companies.
Andrews grew up in Halifax, Nova Scotia, where his love for classic cars was born. When he was around 12 years old, his dad got a 1933 Buick and brought it to the house to be restored. "A lot of old cars found their way into our garage, and, as a 12-, 13-, and 14-year-old, I used to work on them for something to do. I would take different engine parts off, and tinker, mostly clueless on what I was doing but motivated as I was told that if I fixed it I would get to drive it. When my brother turned 16, my dad bought him a 1961 Rambler, which he'd painted black and gold, and the only way I would get to ride in it was if I helped my brother fix it; it turned out we were fixing it a lot since that thing broke down constantly. My dad later got a red 1960 T-Bird (Thunderbird) with white interior, which was a really cool sports car back then. "We always seemed to have a classic to work on. We drove them, and we worked on them. It was ingrained into the Andrews DNA, I guess."
When Andrews turned 16, he got his first car, a red 1972 Chevelle convertible, which he drove around during his high-school years in Florida. Although he sold it when he moved back home to Halifax, that didn't stop him from getting another later in life – a yellow 1966 Mustang with a black vinyl top which he still drives today. That passion for classic cars extended beyond Andrews, his father and brothers, but onto his wife Christine as well. "My wife decided that she should get a vintage of her own, so I bought the most expensive Christmas present ever, a white 1964 Triumph TR4, which is a tiny little two-seater with red interior. It took eight years with multiple restorers and mechanics working on it, and it probably cost me $30,000 dollars, but it is a beautiful ride. We had to have the engine pulled out and rebuilt, but now it's perfect – mint even! You just fire it up and drive it around. She loves it."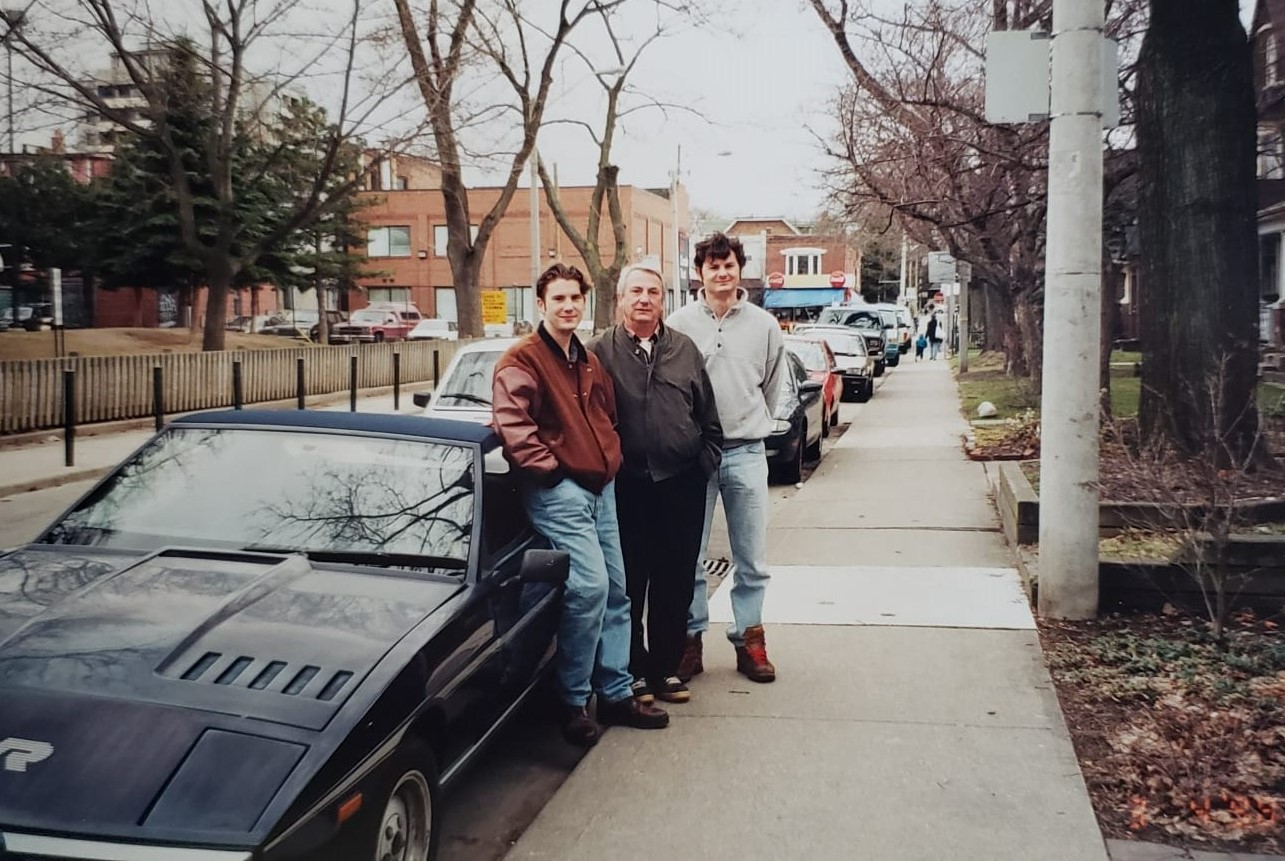 At AutoOne, you can create and experience your own memories, like those Andrews did with his classic cars. The team is able to source any car you want and will go above and beyond to find what you are looking for. When Andrews decided to have a classic car division at AutoOne, he attended multiple online and some live auctions in the US to purchase cars that he thought would be of interest to his customers. He shared with me his personal experience purchasing a car for his family at one of these live auctions.
"Down at my place in Florida I have a 1987 Jeep Wagoneer which I bought at an auction in Palm Springs, California. I happened to be there visiting a friend on my way to Vancouver, and they were having this big auction with a thousand cars, so I ended up going and buying it for my place in Florida Keys. The craziest part was that Christine decided to fly to Palm Springs and drive it to Key West — that's 3,500 miles in a car that I had seen once in my life. Given that I had never driven it and had no mechanical on it, I called them up after buying it and sent it to a local garage to have them check it over. She arrived and it took her six to seven days to drive it across the country. Christine drove two days by herself from Palm Springs, through New Mexico, into Austin, Texas, where she picked up a friend who lives there, and the two drove another four days. The car only had 10 miles to the gallon so they could only go about 100 to 125 miles before having to stop and fill up." No doubt, any road tripper knows it's about the journey, not so much the destination… and when driving cross country in a 1987 Jeep Wagoneer with friend, the mantra of half-the-speed, twice-the-pleasure can also apply!
Surprisingly, classic cars are much safer than many people think even though they are not ideal daily commute cars. "Cars back then were basic, much more so than they are now. They don't have computers driving them – you drive them. With that, the systems are more basic." Even if your car does break down, Andrews notes that parts are easily available, and a good mechanic can fix it. Luckily, AutoOne offers servicing departments out of both Toronto and Halifax locations and will ensure your car is mechanically sound, driveable, and safe.
Andrews says, "We are a leasing company first. We carry a select inventory that we think our customers would enjoy which is the reason we have used cars that include some classics. There are a lot of people like me that are in a time and space in their life and are interested in having something fun in their garage. We developed our lease program to include classic cars so you don't have to drop $50,000 or put it on a line of credit. We want to make it affordable and available so we opted to offer a lease program specifically for these older cars." When looking at leasing a modern vs. a classic vehicle, there is no major cost difference, other than a slightly higher down payment up front. "It's a convenient method to make sure your monthly payment is on a comfortable level for you."
Leasing with AutoOne is not limited to classic cars and offers vehicles for everyone. With AutoOne being a part of Corpfinance International Limited (CFI), a boutique investment bank, they will be able to help you find the best lease for your financial needs. They offer a vast inventory including everything from classic, luxury and exotic vehicles to commercial trucks and vans. If you found the car from another dealer or private seller, send the team a link to the car you'd like to lease, they will buy it and lease it to you. Or, if you already own a car and want to pull some equity back out, AutoOne offers lease-backs creating liquidity for the client. AutoOne offers custom in-house leasing options across Canada with locations in Toronto, Halifax and Vancouver. Unlike other independent leasing companies, credit unions and banks, they have better electronic systems, including their new digital process that allows for the most seamless experience possible. Find your dream car on their easy-to-navigate website or browse through their clickable shopping experience on Instagram; contact the team through email, phone, or social platforms; use their 'payment wheel' to customize your preferred monthly payment, then simply click, "I want this car" button and fill out the 'pre-qualification' form. Using identification verification technology Jumio, AutoOne will ensure you are, in fact – you, and will digitally verify your bank statements using Flinks. Now that the credit department has the information it needs, AutoOne will work with you on your custom lease. When booking an appointment in person or virtually, they will tell you everything you need to know. Using DocuSign, you can sign the paperwork electronically and can even have your car delivered to you, or, if you prefer, take delivery from any of our AutoOne locations.
For the love of driving, visit autoone.ca for more information.
All Classics Inventory autoone.ca/vehicles/inventory