Classic Cars and Vintage Records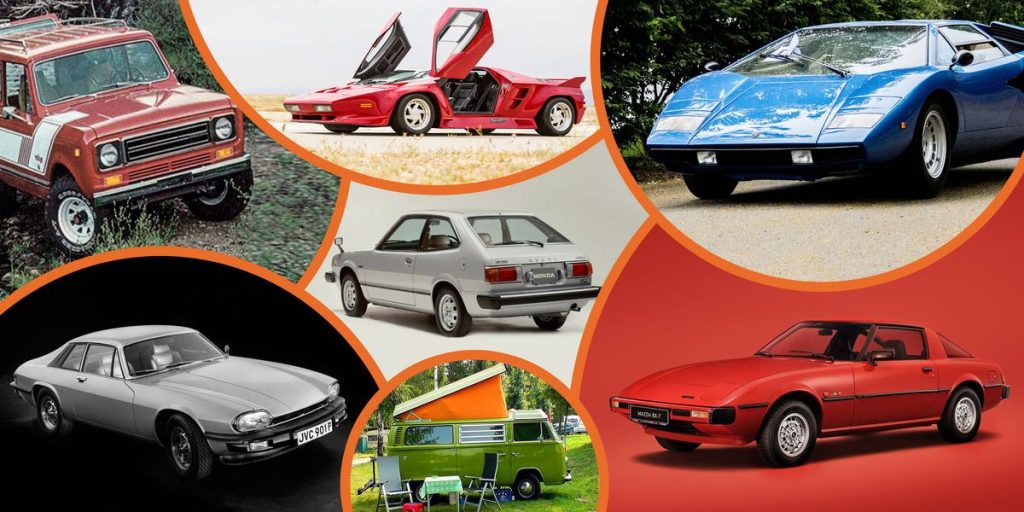 Cars and music are both universally cherished for the joy and freedom they bring into our lives. Cars offer a gateway to exploration, adventure, and independence. For enthusiasts, they often become an extension of our personality, reflecting our tastes and preferences. Similarly, music becomes the soundtrack to our lives and a provides another platform for self-expression. It evokes emotions and can transport us to different eras and places. Come with us as we explore some classic cars and tunes from the 60s, 70s, 80s, and 90s!
The 1960s was a golden age for both cars and music. By the mid-60s Muscle cars roared to prominence, luxury models brought elegance to the road, and new technologies, such as automatic windows, intermittent windshield wipers, radios, and even 8-track stereos made driving more enjoyable than ever before. The 60s bred iconic stars such as The Beatles and The Rolling Stones and saw the emergence of soul music and influential record labels such as Motown. Put the two together and you have cruising down the street in your 1968 Chevrolet El Camino, while blasting Sympathy For The Devil by The Rolling Stones!
American Muscle Cars and European imports roam the streets while musicians such as Led Zeppelin, Pink Floyd, and Queen provide the soundtrack to life, marking the iconic 1970s. Just imagine driving down the street in your 1978 Mercedes Benz 300CD while listening to Bohemian Rhapsody by Queen. The 70s gave us iconic car and movie/tv show tie ins from Dukes of Hazard, Smokey the Bandit, and Mad Max. We were also introduced to new technologies and vehicle styles such as anti-locking brakes and monster-trucks. From the cars, to the music, to the drugs, the 1970s was all about experimentation!
The 80s were a decade of continued automotive innovation, as features like fuel injection, turbocharging, and airbags became commonplace. It's often said that the 1980's was the golden age of car tech where aftermarket car audio systems exploded in popularity and in-car phones, CD players, and TVs added new levels of automobile luxury. Musically, the 80's saw iconic popstars like Michael Jackson and Madonna, the rise of electronic music that was fun to dance along with, and the creation of the first ever music video only TV channel, MTV. Just imagine, work is over for the day so you hop in your trusty 1984 Chevrolet Silverado and head home to flip on MTV and watch the Thriller video, memorizing the dance moves!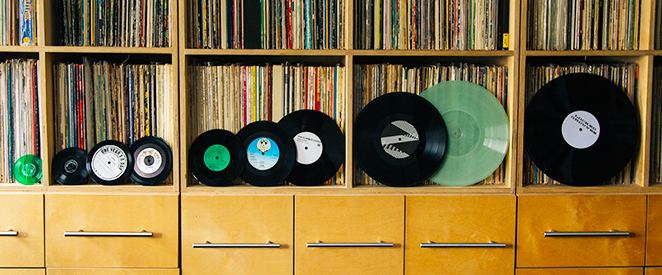 Marked by the rise of various genres and styles, the 1990s were a transformative decade for music. From pop to hip hop to grunge, the 90s saw a creative fusion between genres and a delicate dance between counterculture and mainstream. Such varying music genres being so popular at the same time showcases the changing preferences and attitudes of people in the 90s. Changing preferences and attitudes was also seen in the car industry. Japanese automakers gained popularity with their reliable and fuel-efficient vehicles, SUV's grew in demand, and American muscle cars made a comeback. Hop in your 1995 Pontiac Firebird, roll the top down, and pop in your Nirvana CD.
Like the hits of decades past, classic cars possess a unique ability to induce nostalgia and remove us from the digital age. Whether cruising down the highway or getting lost in a mesmerizing tune, cars and music have the power to transport us, inspire us, and create unforgettable memories. They enhance our lives and allow us to experience joy and self-expression.
Check out AutoONE's inventory of classic cars! Don't see what you are looking for? Contact us and we can help get you in your dream classic car.