Building Good Credit in your Younger Years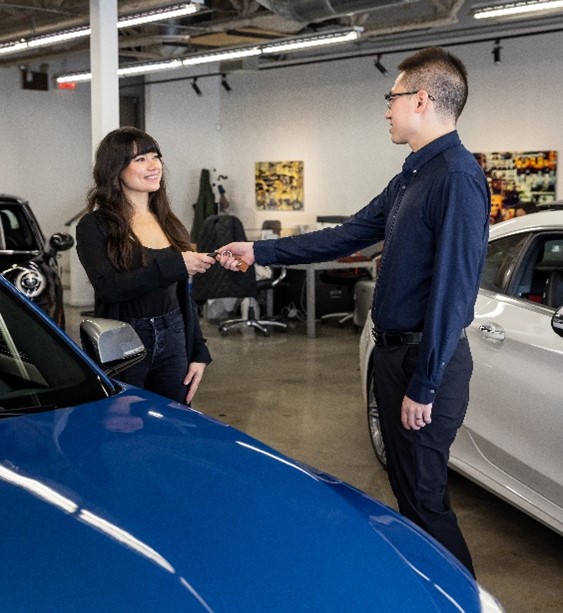 Apple Pay, Samsung Wallet; it seems today all these terms are part of our everyday vocabulary. We don't ever leave the house without our smartphones; however, we do forget our wallet from time to time. In most cases, that's alright (as long you're not driving without your ID) because our Credit Card(s) are connected and saved on our devices.
A rite of passage into adulthood is getting your first credit card under your name. You'll finally be able do some online shopping without having to ask mom, dad, or an elder sibling for their card – that's a big win! Research has shown that Gen Z's hold a higher credit card balance than prior generations. No one is to blame as the growth and ease of tapping your credit card or smartphone on a pay terminal, as well as online shopping has made it simpler than ever for products and services to be delivered right to our doorsteps.
Additionally, one could also be a newcomer to Canada starting fresh at any age, and you'll need to start over as Credit Scores aren't transferable between countries. It's also possible that you may be from a part of the world where cash-in-hand remains king so the whole concept of building good Credit is entirely new to you. Although this blog speaks more to the younger generation, keep reading if it applies.
To quote from a famous Marvel movie, "With Great Power, Comes Great Responsibility", learning to spend responsibly will be key. I know it's tempting to use that $1,000 limit you have on a new PlayStation 5, but can you pay it off right away or in under 30 days with your actual bank balance? It's a good thought and practice to better self-regulate your spending.
As part of standard procedure, your credit card and small loans activity is being recorded by the bank/lending institution to build a profile that will be used to determine your Credit Score/Rating. When you're ready to Lease or Finance your first vehicle, your Credit Score will be one of the key pieces of information that a dealership, or a leasing company such as Auto One would require to determine your eligibility for a vehicle loan.
We'll jump into the specifics, how it's calculated, and elaborate on the importance of maintaining a healthy Credit Score in the next series of blogs. We are dedicated to helping young buyers, as well as newcomers to Canada establish healthy Credit for themselves. Thank you for reading, and stay tuned for the next series!