AutoStrada: Finders Keepers
Kevin Andrews on the art of (not) letting go.
STORY BY COLEMAN MOLNAR, PHOTOS BY KYLIE IVERS & LUCAS SCARFONE
Kevin Andrews has so many old cars in his life that they seem to be spilling from his personal collection to his business. The 56-year-old investment banker has held onto some other precious things in his life including a set of Ping copper-head golf clubs his father gave him 30 years ago, a graduation horseshoe ring he wears every day and his wife of 33 years ("does that count?"). But mostly it's cars.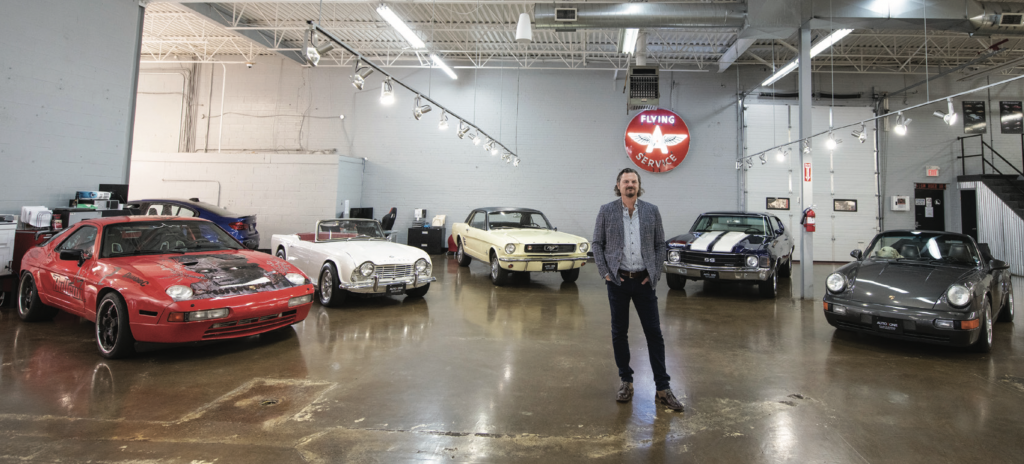 As the owner and founder of AutoOne, a Canadian automotive leasing company, this automotive packrat behaviour can easily be viewed as an asset.
His work as an investment banker is diverse and technical, involving "securitizations," "public bonds" and all sorts of other confusing financial concepts one should never have to tackle in a car publication. The long and the short of it is that following the recession of 2008, Andrews and his partner purchased a bunch of struggling Canadian leasing companies and grouped them together under the AutoOne name.
Today, AutoOne offers leases on new, used and classic vehicles. At the time of writing this article the company's website featured dozens of newer luxury and exotic vehicles as well as some more interesting options like a 1989 Ferrari 348 TS convertible for lease payment of $1,700 a month and a 2003 diesel right hand drive manual Land Rover Defender for $1,021 a month, all available from its three locations in Vancouver, Toronto and Halifax.
"I certainly avail myself of some of the inventory," says Andrews, referring to the temptations that roll through. "But I usually limit myself to a weekend, just to ensure I won't fall in love."
Smart, because his personal collection is already chock-full of love stories. Every car parked here has one, or a whole series of them — it's the nostalgia they evoke that makes them so hard to get rid of.
For starters, there's his starter, which – fair – is not the exact same VIN or colour actually, but it is a 1972 Chevrolet Chevelle, which is the same as the first car he ever owned and worked on. The tale of how it was damaged and how it returned to him reads like a metaphor for Andrews' randomly adventurous automotive life.
"We had some really good racehorses," he says, galloping into the Chevelle's history. "And so, in the summers as a kid I would look after horses, train them and drive them to races. One day we were shipping a horse to Pittsburg and I'm up around four in the morning to do all the necessary stuff, and the truck that was supposed to pick it up didn't show. So I hung around all day until it finally showed, and then I had to drive from Newark to Pittsburg to meet the horse where it was being dropped off.
Some 15 or 20 kilometers from the highway interchange I suppose I dozed off, hit a giant pothole, slammed the brakes, and slid into a guardrail. You can call it persistence or willfulness as I stayed on course and drove the rest of the way and managed to get there before the horse. But then of course I had to go find parts for the Chevelle in a junkyard to fix the fender and the hood that I bent."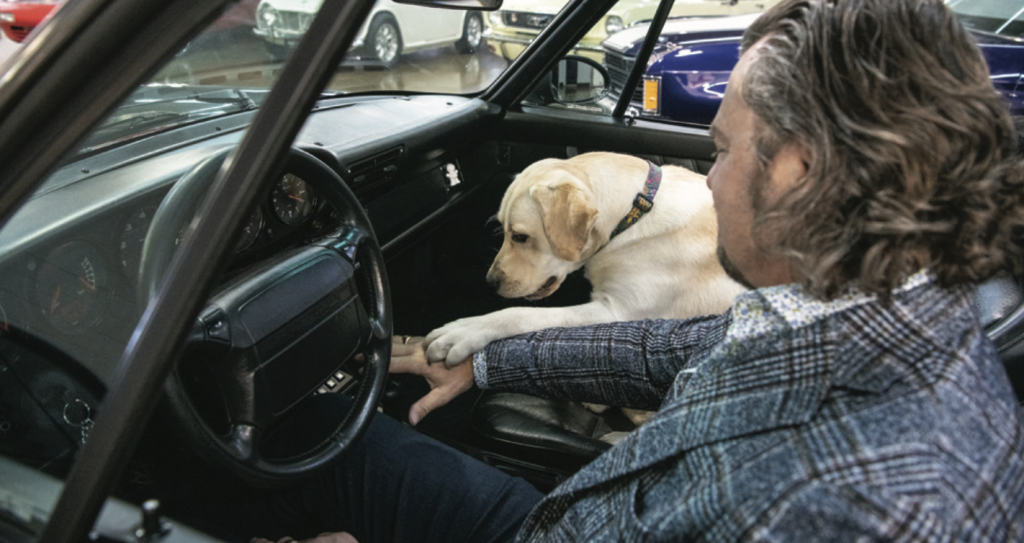 The Chevelle would eventually have to be left in Florida due to license plates that weren't as flexible at the Canada-America border as they are now. It was not a 'keeper' so much as a 'returner,' because decades later, just weeks before an arranged get-together with a bunch of old high school buddies who would've rode shotgun in the car all those years ago, Andrews's brother spotted another 1972 Chevelle at an auction in the Maritimes. Obviously, there was just enough room in the garage for it.
Cars do need to be shuffled in position to accommodate, naturally. Andrews even recently sold a 2017 Porsche Turbo S convertible that he took European delivery of and drove around Europe for six months.
"Just taking a break from life, touring around," he explains. "The kids came over, my brothers came over, my wife came over. I just drove around all over Europe, never spending more than three or four days in any one place." During the trip, he would drive the other way down the same road that he'd driven years earlier with his younger brother Dwayne as part of their first car rally.
"My younger brother and my wife were trying to decide what they should do for me for my 40th birthday," says Andrews. "Option one was to buy me a '72 Chevelle since I didn't have that any more (laughs). Option two, I guess my brother said, 'there's this crazy rally. It would be really neat to do that." So they decided the rally it was and that the Chevelle would find him eventually.
To participate in the 2004 Gumball 3000 Rally, an annual event in which 120 classic and exotic cars trace a 3000-mile route across Europe, the Andrews brothers picked up a Porsche 928 in South Carolina on eBay made a few alterations and had it shipped to London.
"There were multiple points where I thought I might die," he says, recalling that first spirited event with his brother. The rally would be his first, but not his last. He has since done 7 Bull Runs, a "less flashy" North American version that takes drivers from east to west across the United States and Canada.
During the 928's second North American showing, a fuel leak led to a fire that claimed the engine. But rather than throw it out, he had it converted into a coffee table, which he still has today.
The car, too, lives on in Andrews' collection, obviously, sharing drive time with the other rides he has come to know and love, like faithful #2, a 1966 Mustang that he got following the original Chevelle, drove and fixed through his college days and now keeps at the cottage for summer drives. "It's just a little two-door coupe with a black vinyl top with the 289, 3-speed automatic. Nothing too exciting, but it's been my baby for 30-plus years."
Another longtime "baby" at home in Toronto the '91 Porsche 911 he purchased in the late 90s after selling the (first) more child-friendly 928 to his older brother. Not to forget the '64 Triumph his wife has had for the past 10 years which he affectionately referred to as "the most expensive $2,000 gift ever" due to its extensive restoration bill.
The other car that's been taking up space in his heart if not his garage lately is an old 1953 MG that a friend of a friend brought to his attention. Its owner had kept it in a small shed down a laneway just blocks away from the busy downtown Toronto intersection of Spadina and College.
"We're in the back lane and there is just this shed built around the car. There's no door, no nothing. The guy said he'd bought the car in 1957, drove it for 5 or 6 years and then something happened so he built this shed around it," he says. "We literally had to take the shed apart to get it out of there."
AutoOne Service has got ahold of this car and is treating it as a showroom project. For now. Just so long as Andrews doesn't get hooked over a long weekend and decide it's his new forever and ever.
"It's probably not a great thing," Andrews says reflecting on his propensity to hang onto things. His wife may disagree.