AutoOne's New Digital Process
The rise of the digital economy is not a new concept, it's been slowly creeping up on us for years. The Covid-19 pandemic, however, accelerated the need for companies to update their technologies and processes. Luckily, AutoOne started our digitization process a couple of years ago, and we are happy to now be able to provide a digital process for leasing your next car during these rapidly changing times! Keep reading for a walkthrough of our new process.

Finding Your Dream Car
Of course, all our active inventory units along with detailed descriptions are listed online. With filters like body type, make, year, kms, transmission, price, and even monthly lease filters, you can view vehicles that fit your specific needs! Another way to browse our inventory is through our Instagram profile. Using the link in our bio transforms our feed into a clickable shopping experience with each post leading to relevant web pages, such as a specific inventory listing, filtered inventory search, and learn more page. We also regularly post new and sold units to our Instagram stories, to keep our followers updated on our latest activity!
Contacting AutoOne

Now that you've found us, we've made it so you can contact us in pretty much any conceivable form. On our website, you'll find multiple different submission forms, such as our consumer application, trade-in estimator, and basic contact form, that can be used to contact us and provide a few details. Our direct email, letschat@autoone.ca is constantly monitored and some of our website buttons open a new email template pre-addressed to us. We are also active on social media and happy to receive messages through Instagram and Facebook DMs. Last but not least, you can go the traditional route and give us a call, you'll be connected directly with one of our sales consultants who's happy to help you!
Let's Talk Leasing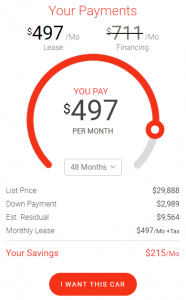 One of our specialties is custom in-house lease options. Once you find a car you're interested in, you can play around with our "payment wheel" to customize your preferred monthly payment. After hitting the "I Want This Car" button, you'll fill out a quick "pre-qualification" form that provides us with a soft pull of your credit score, so we can better understand your budget and work within it. Rest assured, this doesn't affect your credit score, it only helps to speed up the process. Of course, chatting with our sales consultants is always an option, as we want you to understand the process as much as possible and help you attain your dream car.
Confirming Your Identity
When you fill in the "pre-qualification" form we will need you to confirm your identity for us, so we can ensure the credit information we are receiving belongs to you. After submitting the form, you'll receive a Jumio link via email or text. Jumio is our new identity verification technology, it quickly scans your ID and your face to make sure everything matches up.
All you do is follow the digital prompts to select your ID type and issuing country, submit photos of your driver's license and, take a "selfie" so the technology can match you to your ID. At the end of the process, you'll land on a webpage that informs you whether your identity verification was successful. Regardless, someone from AutoOne will be in contact with you shortly thereafter.

Analyzing Your Bank Information
When additional income verification is required, instead of printing off large sections of your banking statements, with us needing to identify the relevant pieces of information, we can now do it digitally! We use Flinks which is a Canadian technology, trusted by all the major banks and protected with the highest levels of security compliance and encryption. It uses APIs and data tools to connect with your bank account and pull out the most relevant information for us. AutoOne does not receive or retain access to your detailed banking information with the use of Flinks.
Using Flinks is quite simple; once your identity is verified, you'll receive a new link via email or text. To connect your bank, you follow the prompts, select your financial institution, and then login using the credentials you would for your mobile/online banking. Once Flinks confirms that your bank account, it will scan your statements and pull out the most important information. We then receive that information, and our credit department uses it to finish the lease/sale process.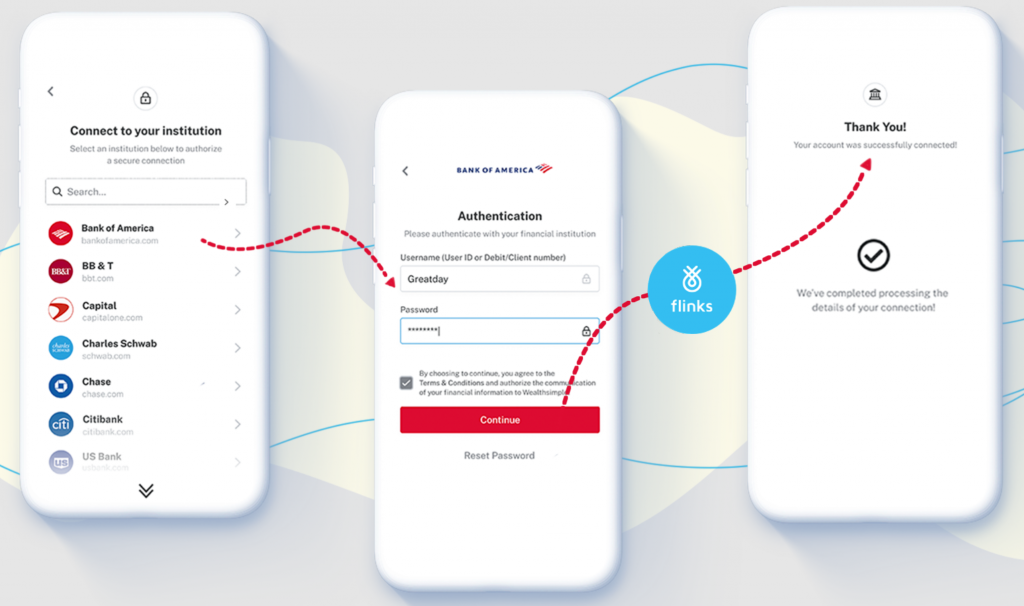 Customizing Your Lease
Now that our credit department has the key information it needs, they will work with you to create a custom lease. You're welcome to book an appointment to chat with our credit specialists or do it all on the phone. Either way, they will explain everything you need to know about leasing a car and will help build a lease that works for your budget and lifestyle.
Let's Make it Official
Yes, we can even do all the final paperwork electronically! DocuSign is a well know, safe and secure, electronic signature software. It allows us to securely send you a package with all your lease/purchase information.
Once everything is finalized between you, your sales consultant, and the credit team, you'll receive your package for you to review and sign. After you digitally sign the documents, DocuSign sends them directly to us for final review. With everything confirmed, all that's left is getting you in your new ride! You're welcome to come to dealership to pick it up in person or we can deliver it to you, wherever you are.
Welcome to the AutoOne family, we hope you enjoy your new car!