American Treasures: The 6 Best Muscle Cars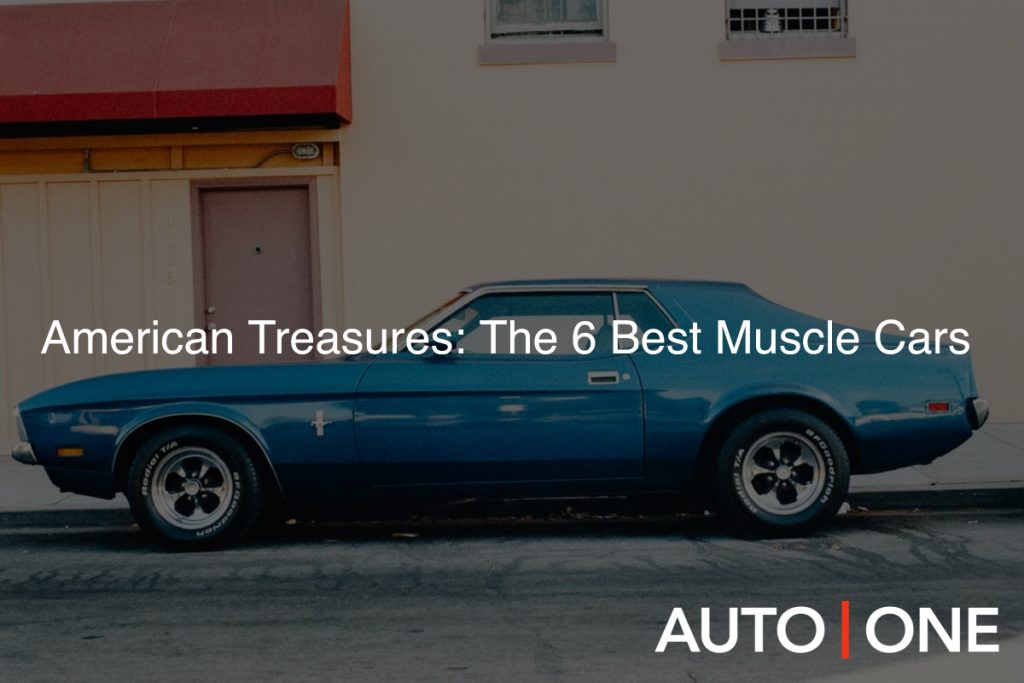 There are cars you lease purely for functionality, whether to commute to work or run family errands. There are cars you lease for economical reasons, with fuel-efficient engines that save a few, crucial bucks at the pump. And there are cars that you lease for safety, blocky SUVs that you can feel comfortable seating your kids in.
Then there are those cars whose entire purpose is just to be fun. These are cars with roaring engines, propulsive rear-wheel drive and sleek, boat-like, two-door bodies that evoke a bygone era of American innovation. We are, of course, talking about the muscle car.
What exactly is a muscle car, though? Certainly, it seems like more of an informal label than an official class designation, and for the most part, it is. The term is a point of contention for some car pundits, who argue over what exactly constitutes a muscle car.
There are those who insist that the muscle car was an era of cars – kind of like how some people consider "punk" music more of an era than a genre – and only certain American-made 60s and 70s cars qualify. There are others who are much more inclusive with the term, including any two-door sports car with a V8 engine.
Our take falls somewhere in the middle: an American made, a two-door sports car with a big engine, rear-wheel drive and a body that – while not necessarily from the 60s and 70s – harks back to that era of cars. But, honestly, you just know when you're looking at a muscle car.
Without further preamble, in no particular order, here are our picks for the seven best muscle cars. If you're in the market for a muscle car and want a modern buying experience focused on you then come visit us at AUTO ONE Group today.
Chevrolet Camaro
A direct response to the popularity of the Ford Mustang (listed just below this, in fact), in 1966 Chevrolet decided to get on board with the rear-wheel-drive/front-engine configuration that made its rival such a runaway success. Thus, the Camaro was born. 40-some years on, the Camaro is still the same mean-looking muscle car, only now it comes with an abundance of modern bells and whistles. For those looking for a classic Camaro, you should check out the 1969 Camaro (SS Convertible) we have at our Vancouver location – impeccably restored, and amazingly fun to drive.
Ford Mustang
If the Chevrolet Camaro was developed as a direct response to the Mustang, you know the Mustang had to be good. This is the car that had all other American manufacturer's quaking in their boots, yelling at their automotive designers to give me something similar. Introduced in 1964, with its classic grille emblem horse and its tight design, the Mustang was a runaway success, breaking sales records and spawning an entire generation of pony cars.
One of the truly essential muscle cars, the Mustang continues to be amazing – at the time of writing, we have one in Halifax and in Vancouver for lease, or, for vehicle leasing made easy you can have us source exactly the Mustang you're looking for.
Dodge Charger
In our opinion, never has there been a more aptly named vehicle than the Dodge Charger, a veritable lightning bolt of a car. The second and third generation, in our opinion, is when the Charger really shone: the plank-like grille, sloping fastback body and ducktail spoiler made for one some of the best-looking cars ever. The charger remains a worthy entry to the list of contemporary muscle cars, but it's a much bigger, bulkier beast than its 70s counterparts.
Chevrolet Corvette
Is it a sports car or a muscle car? That's something even the official Corvette forums online like to debate. Whether it's a sports car with a lot of muscle or a muscle car that happens to look sporty is ultimately a matter of perspective. The one thing that's clear is the towering influence of this major American vehicle. From its inception in 1953, through its many generational changes, both aesthetic and functional, the Corvette has commanded a lot of attention. The modern Corvettes are no different either; they're still as fast and badass as ever.
Dodge Challenger
Another pony car developed in response to the Mustang, the challenger should've been just another muscle car. But it is not. It is a streetcar with the spirit and heart of a racecar. The second generation might have been a misstep (the 80s were weird for everyone), but the classic Challenger and the contemporary Challenger are both fantastic cars, with massive amounts of power and style.
We have a few Challengers in the AUTO ONE Group nationwide inventory, each a different year with slightly different specs. To learn more about what cars we have in our current inventory, visit us at one of the dealerships.
Pontiac Firebird
There is something both kitschy and completely rock n' roll about the Firebird – it's like a hair metal band that transformed into a car. We're partial to the slant-nose, "swoopy" body style of the second generation, in particular, 1977 to 1981, when the large Firebird hood decal made its welcome appearance. They aren't easy to find, but man are they fun to drive. Unlike the others on this list, there are no contemporary Firebirds; production halted in 2002. We guess it's a pretty rock n' roll thing to do, going out in a blaze of glory.
If you are looking for a car that, above anything else, is just incredibly fun to drive, then come see us about getting behind the wheel of one of these seven pieces of Americana. Chat with one of our knowledgeable representatives about your leasing options, or download our Drive app to join AUTO ONE Group's car subscription service. However you do it, we promise you a simple, straightforward and affordable way to drive your dream muscle car. Leather jackets sold separately!