The 5 Cars That "Car People" Rave About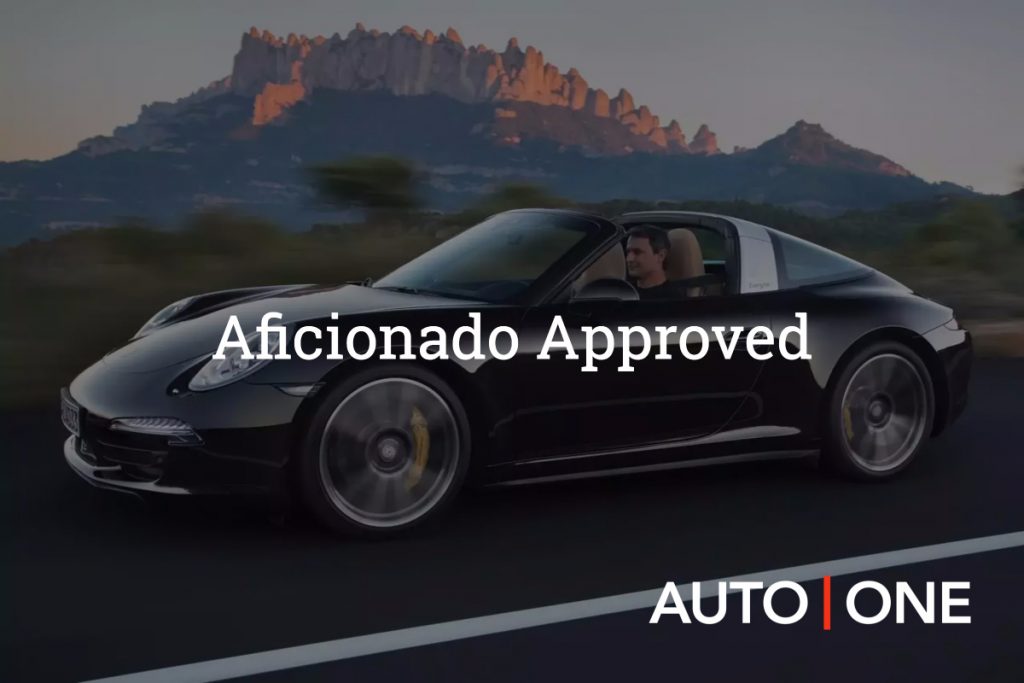 Aficionado Approved
The Internet is teeming with car communities, from the Toronto Mustang Club (wild guess what kind of car they like discussing?), Reddit's r/cars community, Car Throttle, and the Civic Forumz (again, wild guess) – and that's just to name a few. Their members run the gamut of car enthusiasts, from gear heads looking to mod their sports cars, aficionados hunting down the finest luxury vehicles, and pragmatists looking for the best bang for their buck. And then there are the critics – Car and Driver, Top Gear, Motor Trend – that act as tastemakers, even if their opinions are hotly debated by fellow netizens.
It's a gargantuan task trying to synthesize all the opinions, looking for what cars are the best, but there are definitely cars that come up over and over again. Also, since this is our blog, and since we are a dealer that specializes in sports cars and luxury cars, we at AUTO ONE Group figured we'd kick in a bit of our own opinion. Here are a few of the cars that "car people" rave about – two luxury cars, a sports car, a hatchback and truck.
Luxury: Porsche 911
One look at a Porsche 911 and you can see why people like it. One listen to a Porsche 911 and you can see why people rave about it. Whether you classify this as a luxury car or sports car, one thing is abundantly clear: the 911 packs a formidable punch. If German cars are your thing, (who are we kidding – they're everyone's thing), or if you're just looking to lease an exotic car in Toronto or Vancouver or Halifax, the 911 is the way to go… The way to go very, very fast.
Entry Level Luxury: Kia Stinger
We're including a 2018 car on here because, while it pretty much just came out, the Kia Stinger has been drumming up massive interest online. Its twin-turbo V6 engine, 255 horsepower and 260lb-ft of torque all fits tightly in a sporty, sleek design. But what people's jaws are really dropping over is the price. Starting around 45k, this is a lot of luxury for not a lot of money, and if you add to that the price advantage of leasing the Stinger, you're looking at amazing value.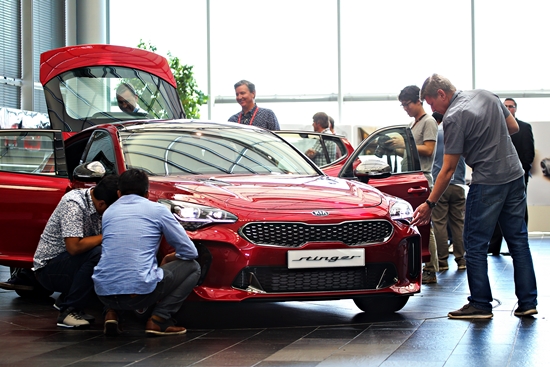 Sports Car: Chevrolet Corvette
You might've heard of this one. Around since the 1950s, the Corvette is the iconic American sports car, and it seems that, with every new version, it's proving that it can adapt and modernize beautifully. The current 7th Generation, including the Grand Sport, has garnered superb ratings from critics like Car and Driver, and has fared equally well with consumers. If you want to see yourself in one of these, you can learn about our vehicle leasing program on our website, which has all the info you need to help you make the decision.
Hatchback: Honda Civic Type R
Not your everyday Civic, this one. While any day of the week, the Honda Civic is going to have its loyal fan base, everyone took notice when Honda rolled out the Type R, a 306-horsepower turbocharged 2.0-litre beast in a prettified Civic body, with a bumping stereo system to match its youthful look. It may still conjure up images of The Fast And The Furious followers with under body lights and tubed subwoofers – and that might be a good thing, who knows? – but this is something wholly different.
Truck: Ford F150
Truck lovers love trucks – try saying that 5 times fast. Specifically, truck lovers love the Ford F150, as evidence by the fact that the F150 is the most popular vehicle in Canada, of any kind. Its 2018 version is fitted with a new diesel engine, which coupled with its signature brawn will probably mean that it stays the most popular car in Canada.
Chat with the representatives here at AUTO ONE Group about sourcing just about any car you want, including these popular cars. You don't have to be active on the online forums to drive a great car.