Planning a Camping Getaway? Here's a Rough Guide to Roughing It!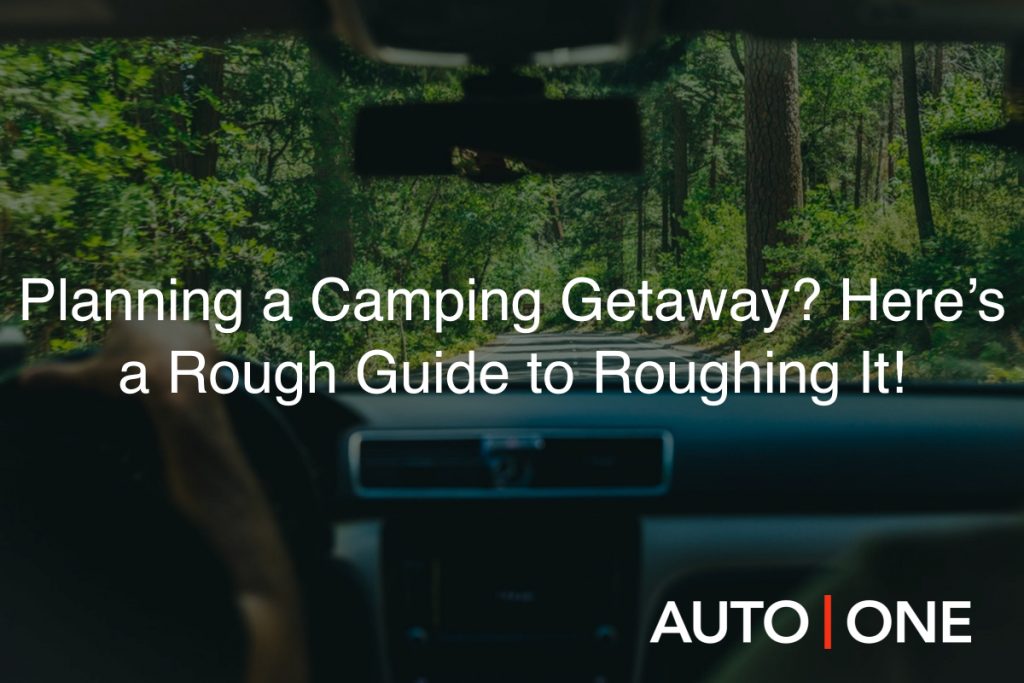 Some people can't wait to get out of the city. As soon as the first inklings of warm, dry weather appear, they are out the door, packing supplies and stuffing tents into their trunk. With AUTO ONE Group locations in three of Canada's largest of cities – we've got a luxury car dealership in Vancouver Toronto and Halifax – we know a thing or two about wanting to escape the city.
But if you're planning on doing a fair amount of camping this summer, you need to have the right vehicle as your companion. A vehicle is going to be your pack mule, your transportation, your charging port and – if you're met with thundershowers – maybe even your bed for the night.
In this article, let's get you ready for a summer under the stars. We'll discuss the best cars for camping in our nationwide inventory, as well as how our car subscription service is ideally suited to nabbing a temporary camping vehicle. We'll talk about the must-see camp spots near each of our locations, and how to pack for a safe camping trip. Consider it the Swiss Army Knife of camping guides!
The Best Cars for Camping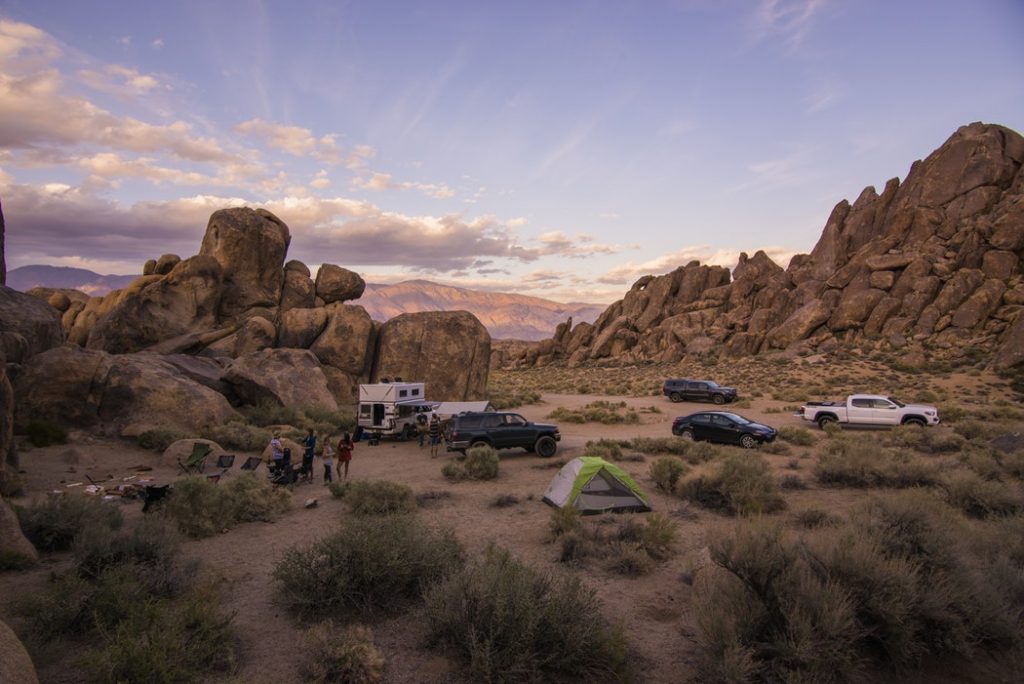 Land Rover Range Rover
The Range Rover and Range Rover Sport are on the more posh end of what's acceptable for camping, but there's no denying they make great group vehicles, with ample storage and an unbeatable entertainment system. Not only that, but the Range Rover's little-used off-roading capabilities will come in handy traversing the bumpier back roads as you head into nature.
Chevrolet Silverado
The Chevrolet Silverado is a big truck. While it's not the perfect fit for city driving (unless your work entails lots of hauling) the Silverado shines on the back roads. Its massive payload and spacious cargo bed mean that you'll never overpack for a camping trip, and its surprisingly sophisticated infotainment system keeps you connected for the trip.
Ford Explorer
The name alone tells you this vehicle was built with campers in mind. The XLT we have at our Halifax location is a souped-up example of the Explorer, a full-size, 7-seater SUV with leather, my touch, factory remote start system, a power liftgate, dual zone climate, heated seats and more.
Kia Soul EV
Not all camping vehicles have to be gigantic, nor do they even have to burn gas. The Soul EV from Kia, which we have for an amazing $392/month on lease at our Toronto location, is an electric crossover that will get you into nature without a footprint. Plus, with the money you save on gas, you can finally get that new and improved beer cooler you've been eyeing.
Car and Truck Subscriptions for the Camping Season
The car you have is great, but it's not exactly cut out for camping season. A two-door BMW is fantastic for many things, but nature isn't really one of them. To find a temporary truck, SUV or car for camping season, check out Drive, our car subscription service.
Download the app, sign up and get approved in mere minutes. You pick the plan and vehicle that suits you best, and – best of all – you can exchange, renew or cancel your car on a monthly basis. Just need a truck for the summer? Sign up and get yourself a truck, then either exchange it for something smaller after summer or cancel the subscription indefinitely. It's a totally customer-focused way of driving – click here to contact us for more info!
Canada's Premier Nature Spots
You've picked your car, and you've subscribed to Drive to get behind the wheel. The next thing to consider is where to go. These three famous camping spots, each corresponding to one of our AUTO ONE Group locations, won't steer you in the wrong direction. We promise.
Cape Breton Highlands National Park
Camp among the lush rolling hills, rocky cliffs and dark blue Atlantic at the northern tip of Cape Breton. It's a doable four-hour drive from Halifax, with plenty to see along the way. There are bald eagles and moose to spot, as you explore the forests and river canyons, and plenty of fresh, local lobster to eat by the shore.
Algonquin Provincial Park
Find a vehicle to which you can strap a canoe or kayak – it's a major pastime at this humongous park, just a three and a half hour drive from Toronto. With a unique mixture of coniferous and deciduous forest and over 2,400 lakes, Algonquin Park really does contain multitudes. And since it has a history of taking in visitors from both Toronto and Ottawa, there is a solid tourist infrastructure in place, complete with many, many leisure activities on offer.
Pacific Rim National Park
Encompassing the dense temperate rainforest of Vancouver Island, with stretches of trails and coastline beaches, the PR National Park is maybe one of the finest ways to see the Pacific. Even if you aren't a surfer (who among us really are?), try hanging ten at Tofino, where surfing is a big part of the local culture. As one of the premier Vancouver leasing companies our employees know a great deal about surrounding drives – and this one (arguably) takes the cake. Just drive aboard the ferry from Tsawwassen over to Sidney on the island, and from there it's a stunning four-hour drive.
Packing for a Camping Trip With Your Car
In addition to the usual suspects – your tent, sleeping bag, mat, cooler, flashlight, utensils, kindling, raingear, rope, games, food and drink – pack for car safety. You will potentially be traversing some roads that are not only uneven or steeply inclined, but also pretty sparse with other humans.
That means if you do get into a situation with your car, you want supplies on hand to help immediately take control of the situation. Pack an emergency kit with a flashlight, spare batteries, spare cell phone, blankets, first aid kit, flares, snacks, water and a few other essentials.
For a printable list of every conceivable thing you could possibly pack for a camping trip, we'd refer you to this Canadian Living article, since nothing we come up with could ever be this comprehensive!
A great car can be the difference between unhappy and happy campers. Come visit us at one of our three AUTO ONE Group locations to chat about getting behind the wheel of your perfect camping vehicle.