8 Amazing Cars from Our Toronto Inventory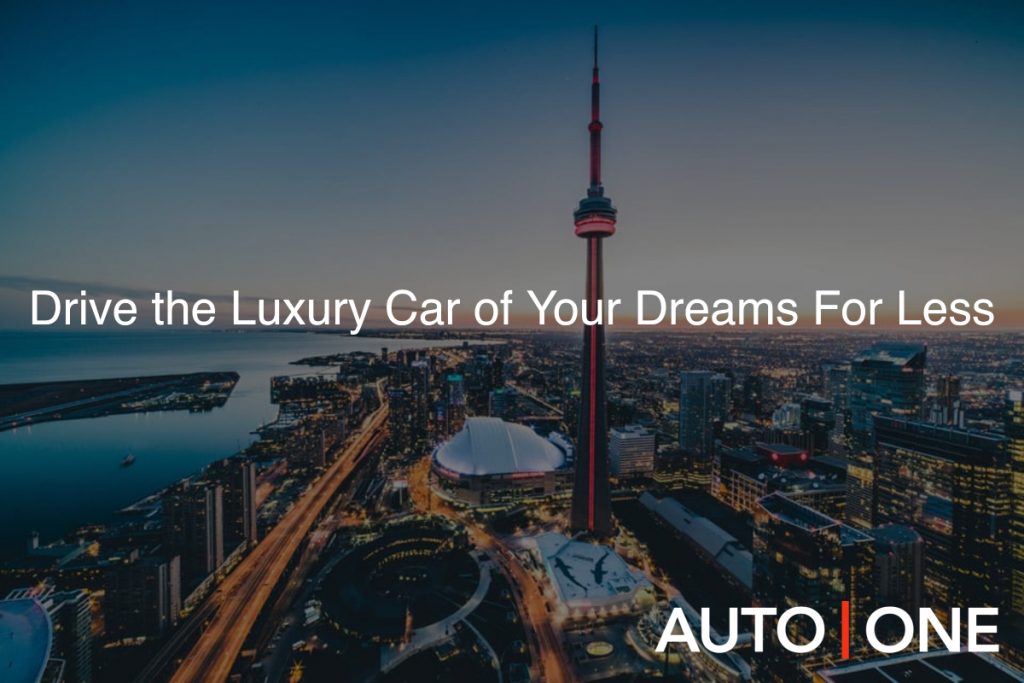 As the famous saying goes, "If you've got it, flaunt it". Lucky for us, our luxury car dealership in Toronto has "got it" big time, with more amazing cars in its showroom than a season of Top Gear. At AUTO ONE Group, we're proud of the caliber, quality and condition of all our cars, from Halifax all the way to Vancouver, but in this blog, we wanted to pay special attention to a few of our favourite cars in Toronto.
By no means, an exhaustive list, this smattering of eight amazing cars is, in fact, just the tip of the iceberg in terms of what we offer. But it illustrates how dedicated we are to seeking out fantastic used luxury cars. Each of these – at the time of writing – is available for lease, each for a ridiculously good price. If you are on the market for your next dream car, check out these eight fine automobiles, and come down to the dealership for a test drive.
Ferrari F430
The famed Italian automaker is not known for slouching when it comes to speed, performance and aesthetics, and, of course, the F430 is a prime example of that craftsmanship. We're talking 490 naturally aspirated horsepower at 8,500 RPM, with a 4.3-litre V8 engine. The Ferrari F430 Spider's price tag when it hit the market was nearly a half million dollars, but we're leasing it for an incredible $2,445/month. And we've got one in classic red – the quintessential sports car.
Mercedes-Benz E63 AMG
The E-class is Mercedes-Benz's class of executive cars – essentially, their bigger, brawnier offerings. Their size, power and performance have made them the go-to choice for discerning luxury car driver since the early 1950s. But at no point in the history of Benz's E-class has their been a car quite like the E63 AMG.
Car and Driver raved about this car in a perfect five-out-of-five review, discussing its "absurd power and blistering acceleration". It's all true: the E63 AMG can do 0-60 is three seconds! And it can reach 100mph in seven seconds! You can chalk that legendary speed up to its 603-horsepower twin-turbo 4.0-liter V-8 engine. And we're leasing a pristine 2018 model for just $1,916/month.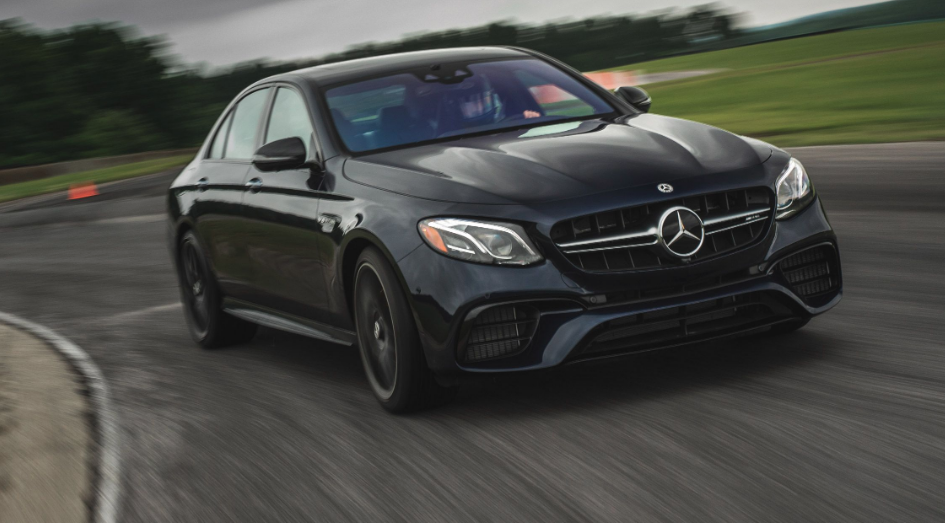 Porsche 911 GT3 RS and Turbo
A Porsche 911 is a hot sports car any which way you cut it. It's lightning speed and unique engine sound has made it the stuff of legend among gearheads and car aficionados. Luckily, we've even got options when it comes to the 911. In Toronto right now we're sitting on an amazing 911 GT3 RS, with a 500-horsepower 4.0-liter engine, awesome rear wing and lava orange paint job. We've also got a 911 Turbo in silver, with a manual transmission. The lease prices on these beauties: $4,059/month and $1,595/month respectively.
Rolls-Royce Phantom
This thing is such a classic kind of luxury car. It looks like something the queen would ride in to run her errands. But the Rolls-Royce Phantom isn't just another pretty face – under the hood, it has some major power. A 453-horsepower, 6.75-liter V-12 engine delivers a brute hit of luxury force, with the torque a gargantuan 531 lb-ft.
Peer in the window and you'll see rear footrests, rear screens, a fixed rear center armrest, umbrellas, lambskin rugs and many more luxury features. Going for cool third of a million dollars when it came out, you can stop by our Toronto luxury car dealership and ride the Phantom off the lot for a mere $2,249/month.
Tesla Model S
If you like luxury cars, but you hate paying for gas, the Tesla Model S is your car. This high performing sedan foregoes the gas pump in favour of a cutting edge battery, meaning that you won't have to pay a cent to fuel up. And that's not all the Model S has going for it; its 731 lb-ft of immediate torque will have you shooting off to your destination like a bolt of eco-friendly lightning. You'd be forgiven for wondering what the safety is like in one of these, but rest assured that the Tesla Model S got a perfect 5-star rating in every category from the NHTSA.
BMW X5
Looking for environmentally friendly, but want to stick to a tried-and-true luxury manufacturer? You can browse through our inventory but we'll save you some time: the BMW X5 xDrive 40e Hybrid. For a slight $1,087/month (plus all the money you'll save on gas) you get this smart hybrid crossover that is teeming with luxury features, like its heated front and rear leather seats, heated steering wheel, three-zone automatic climate control and Harman/Kardon sound system.
Cadillac Escalade
This car isn't just for transporting celebrities and world leaders – you can drive it too. Its 6.2L V-8 makes good on what its body promises: that this is a massively powerful car. Great for families, the Escalade also comes with a range of infotainment options, like DVD players, Bose sound system and heated and cooled memory seats. If you want a peaceful morning drive with the kids, this car delivers! You can lease a 2016 Escalade for just $1,045/month here in Toronto, saving a whopping $523/month.
Dodge Grand Caravan
Finally, how about a car that many of us know and love, a car that brings back fond memories of after-practice drive-thrus and family road trips. We're talking of course about the Grand Caravan. If you want a dependable, spacious automobile for the whole family (or for work), you should definitely come check out this car. At the time of writing, we're offering a Grand Caravan lease for only $263/month – that's less than $9 dollars a day!
From Ferraris to Dodges, we've got something for everyone at AUTO ONE Group. Come visit our Toronto showroom to drool over our fleet, or check out our dealerships in Vancouver and Halifax, each with their own fleet of stunning luxury vehicles. If you're willing to take the plunge and finally lease your dream car, come chat with one of our knowledgeable representatives.