Like the Experts – How to Clean Your Car in Time for Summer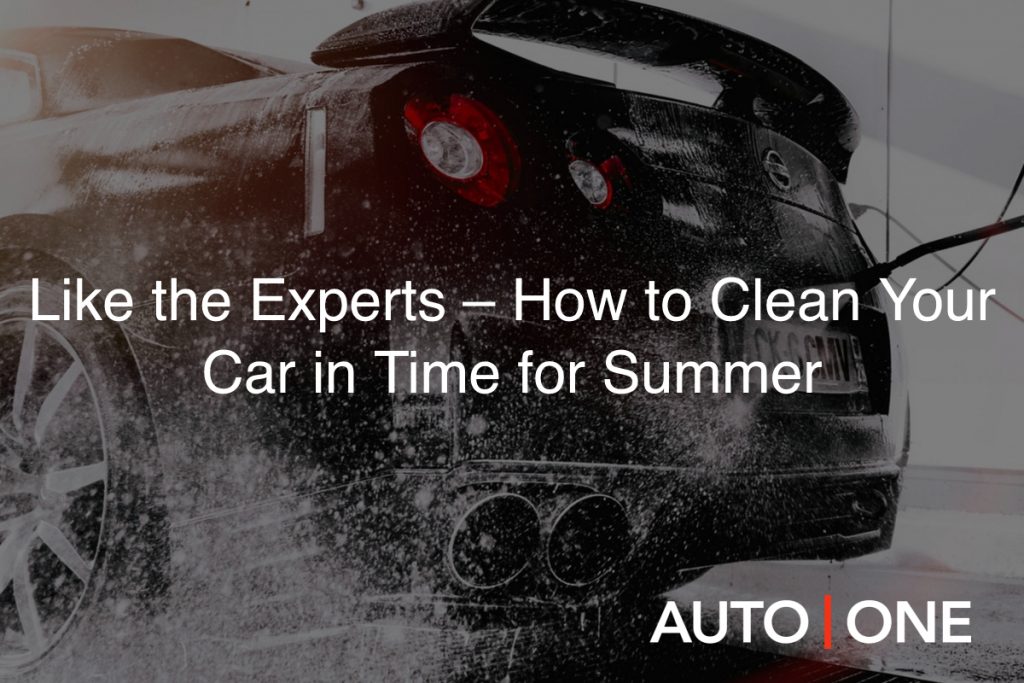 Summer, to a car enthusiast, is best expressed by the way the sun bounces of a newly detailed exterior, the way a freshly cleaned car smells as the wind blows through the open windows. But after tearing through the snow, mud, salt and gravel of a long Canadian winter, cars need some TLC if they're going to get to that point.
Before the extreme heat of summer hits, it's time to break out the buckets and start cleaning. Even if you don't own the car outright, it's still a good idea to maintain your car's cleanliness, if not for its longevity than simply to keep it looking amazing! Even if you lease a luxury car in Toronto or lease a car in Vancouver or Halifax from us, it's still worthwhile treating it like it's all your own – after all, you do own it for its best years.
To help you clean your car the right way, we're dedicating this article to some key techniques, tips and web links we've picked up in our many years of being around cars.
Cleaning the Exterior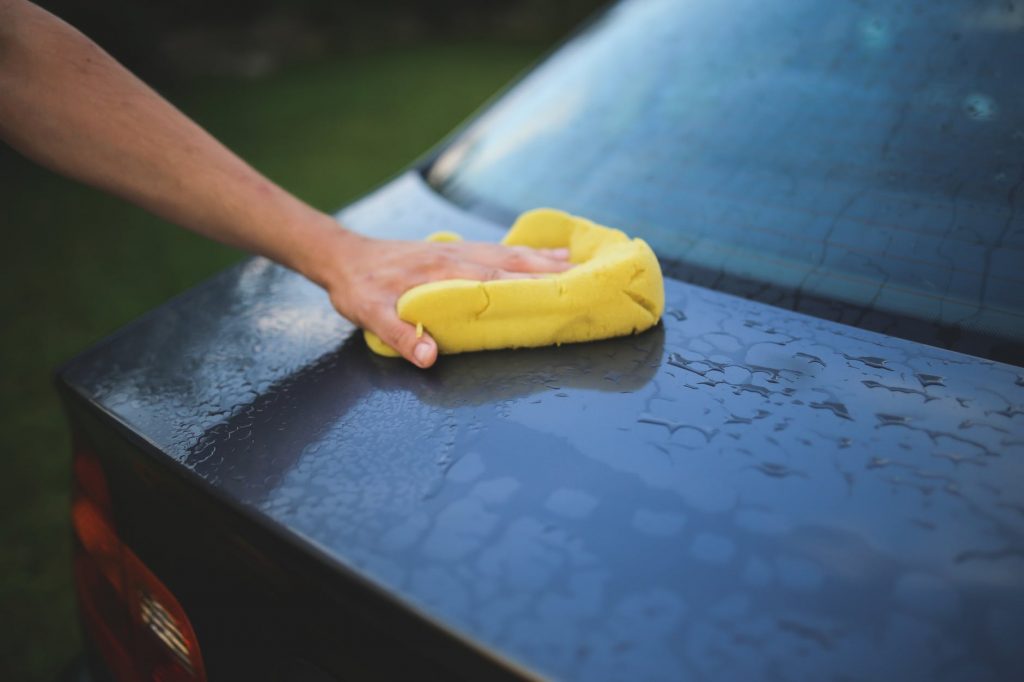 Choose the Right Products
Anything too course, or with the potential to carry abrasive dust particles, has the potential to scratch the exterior of your car. That said, for your actual cleaning material go with either a sponge or, better yet, a microfiber or terrycloth wash mitt, each of which won't leave streaks or scratch the car. In fact, it's good to have a few on hand, whether they are towels or wash mitts, a couple for the exterior and a couple more for the interior
Other than that, you'll want two buckets (or for wash and another for rinse), a tire scrub and the commercial car washer of your choice. Some people skip that last item in favour of household soaps or even shampoos, but we've found that the only totally reliable soap for washing your car is one that was made for that express purpose.
Keep It out of the Sun
In the direct sunlight, the soap you apply will dry very quickly to your car, leaving unsightly streaks and water spots. More than that, the shock in temperature between a very hot surface and a cool shower of water is enough to make your paint crack – much in the same way you wouldn't want to alternate a glass between hot and cold.
Just wheel your car into the shade and wait for it to cool down. Or, better yet, start late in the day, when there's still a little sunlight but the car isn't quite so hot to the touch.
Hose It Down
This is the clean, before the clean. Pre-clean your car by hosing it down quickly, that way you immediately remove any of the larger materials hanging onto the body, and soften the dirt that stays on. This isn't an essential step, but for the minute or two it takes, it's worth it.
Work from Top to Bottom
You always want to start on the top and work your way down to the bottom of the vehicle. Because gravity is the way it is, dirty water rolls downwards; if you were to start at the bottom and work up, you would have to go back and re-do the bottom. Despite the rule, a lot of people like to start with the tires, since they're the messiest part.
Use the two-bucket method when you wash your car – fill up one with soapy water for the wash, and another with clean water for the rinse. When all's said and done, cap everything off with one last hose down and your cleaning should be complete.
Sealant, Wax and/or Polish
There is a lot of auto detailing products on the market, and it can be tough to cut through the noise. How does wax differ from sealant, and where does polish fit in? In general, sealants provide a thin and hard coating that will protect your car for quite a while; waxes are a soft, thicker coating that don't last quite as long, however, due to its thickness it holds up better against damage. Some waxes can be applied atop certain sealants, though this doesn't always work, given the slick nature of sealants.
It is totally worthwhile perusing this "subreddit", called Auto Detailing – it is a community of commenters passionate about car detailing, and, chances are, if you have a question it has been answered there. If you can't find your answer, simply post a question to the community and you'll probably have a helpful response in no time. Our luxury car leasing in Halifax Vancouver and Toronto all arrive at you gleaming and shiny – but it's your job to keep it that way year after year.
Cleaning the Interior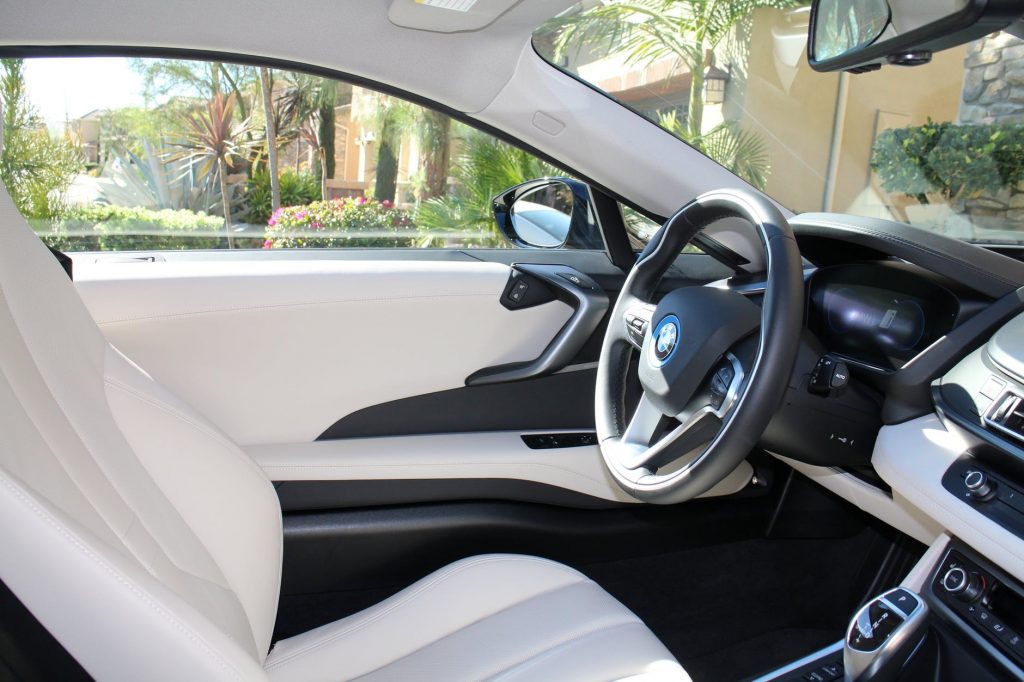 Remove Any Bigger Garbage
Start by getting rid of as much big clutter as you possibly can. Remove those old pop bottles, receipts, coins, grocery bags, and whatever else has accumulated over the course of the year.
Dust & Vacuum
The best way to tackle the finer dust that settles on your car's exterior, we think, is to have a vacuum crevice tool in one hand and a duster in the other. Again, work from top to bottom, paying special attention to nooks and crevices, like the AC vents, dashboard, gearshift and centre panel, etc. You don't have to go full-blown perfectionist here, because you'll be detailing a little later, but it pays to be pretty thorough.
Remove the mats and give them a vacuum away from the car, then vacuum the area underneath them. When everything is as clean as can be, simply place them back.
Detail the Car
Get yourself a microfiber detailing cloth and a toothbrush, and start tackling the center console, spot cleaning if you are short on time. Take some window cleaner and a microfiber towel to the interior windows. Take a separate microfiber towel to the doorjambs.
In general, it's hard to recommend one type of cleaner for all these jobs, because materials are different vehicle to vehicle, and even within a single car, there's a good deal of variance. Go with your gut on this one!
You want to look as best you can for beach weather, and your car is no different. Get your car summer-ready with a fresh shower, a wax and some TLC.