Car Technology Is Changing Rapidly. Subscriptions Let You Take Advantage.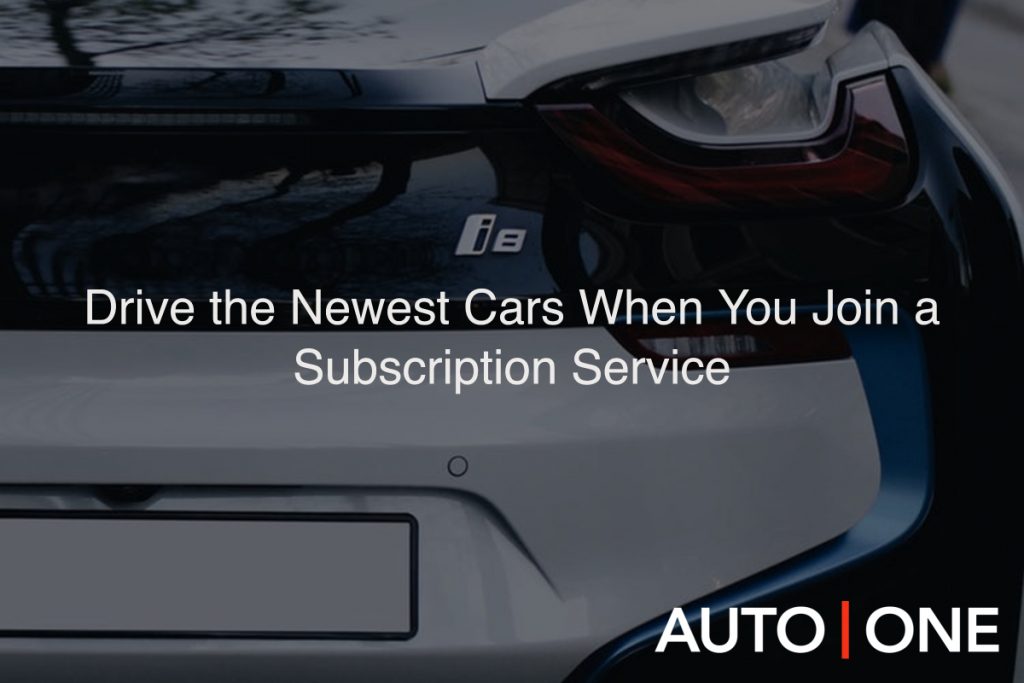 Maybe someone out there has had the same experience. You remember a car from your childhood, one that you thought was so ahead of its time, so futuristic in design and features. But now, you go back and look at that car – it looks boxy, clunky, and you can't for the life of you remember what it was that you found so modern about this car.
Sure, this phenomenon exists elsewhere (those first-generation iPhones don't look so cutting edge now, do they?), but nowhere is the effect more acutely felt than in the automotive industry. Automobiles have advanced at a breakneck pace, and improvements show little signs of abating. In fact, improvements seem to have accelerated.
This means that the 8-year average length of a vehicle ownership is longer than ever before. Whereas before, a few minor adjustments might be made to a car over the course of eight years, nowadays whole seismic shifts in-vehicle technology happen.
An industry as fast-moving as the automobile manufacturing industry begs for a financing model that's equally as quick. That's where car subscription programs come in, like AUTO ONE Group's Drive – its flexible, short-term approach to driving allows users to take full advantage of improved technology.
In this article, we'll take a look at some of the recent and ongoing advancements in-car technology, and unpack why car subscription services like Drive are primed to deliver you those advancements.
Car Technology Is Changing Rapidly
Changes in Safety
The Automobile Association has a fun, informative timeline on their website that details safety advancements from 1900 all the way to the (near) present. From the introduction of wiper blades in 1903 to airbags in the 1950s, all the way up to 2010's pedestrian detection system, which uses radar tech to automatically brake before a collision with a pedestrian, safety has come a long way.
A number of safety features are expected to debut (or become more commonplace) this year alone: automatic emergency braking, blind-spot warning, lane departure warning and forward collision warning, to name just a few.
Improvements in Fuel Economy
It's news to exactly no one that fuel efficiency is improving. You can see it in the electric cars and hybrids that have become a standard section of every auto manufacturer's line-up, but also in the average car. According to the stateside EPA (environmental protection agency) vehicle, CO2 emissions are at an all-time low and fuel economy is at a record high, thanks in part to turbocharged engines, gasoline direct injection, cylinder deactivation and larger batteries.
Bells and Whistles
Remote start, which lets you start your car via an app from the comfort of your breakfast table; 4G (soon to be 5G) hotspot connectivity that lets passengers check their Twitter feeds to kill time on a long drive; hydrophobic windows that repel rain and debris; a traffic information system in your dashboard that are synced with traffic lights to let you know when the light is green – these are just a few of the cool features that have been added recently. And that's not even mentioning the many cool safety features listed above.
Looking into the Future of Car Tech
People love to speculate wildly about what cars will look like in the future. This is nothing new; sci-fi authors in the 1950s liked to imagine that we'd be driving flying cars with big fins and domes by now. But there are a few advancements that car critics and experts expect we can see in the near future. Self-driving cars, or at the very least cars with sophisticated driver-assist features, should be appearing within the decade. Vehicle-to-vehicle communication is also expected to become quicker, more reliable, widespread and robust, reducing crashes and other threats.
How Car Subscriptions Let You Take Advantage
Month-to-Month Means More Cars, More Often
When we were young, it used to be that we saved up money to buy a music album every once in a while. We would buy that album, but then we wouldn't have enough money to buy the newer releases for a while. New, cooler albums would come out, but we wouldn't have saved enough allowance to buy them. Kids these days, with Spotify, Google Music and Tidal, don't have to worry about that at all. That's the advantage of subscription models.
With a car subscription service like Auto One Drive you don't pay for a vehicle per se, but rather for access to a number of different vehicles. If you want to drive a BMW SUV this month and a Mini Cooper the next, you can totally do that. You drive more cars, more often, meaning that you always stay on the cutting edge of advancements in car technology. We encourage you to learn more about Drive, either by perusing our website and blog, or by contacting us. It's the first car subscription service in Canada, and we're very proud of it!
You Can Afford to Drive a Better Car
With car subscription services, you can afford to drive a better car compared to buying, meaning you have access to newer, more technologically advanced vehicles. Leasing also offers this benefit, and is in fact slightly more affordable monthly than subscriptions – you can compare both options with our guide.
Also, the money you spend on a technologically advanced car, especially one with improved fuel economy, sees a fair return on investment when you head to the pumps; the extra cash you would have been spending on gas is left where it belongs, in your pocket. In this way, it can be financially beneficial to drive newer, more efficient cars.
In summary, the auto manufacturing industry is moving as fast as… well, a new sports car. And with those rapid changes in technology, the old ownership model is starting to make less sense. If you want to take advantage of cutting edge cars that get safer and more fuel-efficient by the day, check out AUTO ONE Group's Drive.